Tutorial given in English ...
If needed, please open your dictionary for further understanding... :D
Tutorial: All About Social Groups!
Guide to Social Groups



This is a tutorial explaining what Social Groups are and how you can make your own, becoming popular and winning friends!



What Are Social Groups?



Social Groups are a special feature of Ideas Uncharted and help expand our community. They are separate from the main IU forum and act as smaller groups where you can speak more intimately with like minded folk.
A Social Group consists of a membership, whether privately, invite-only or open to all, which can be created about absolutely anything. Within the Social Group page, you can upload pictures and leave messages for other members, but Social Groups have the potential to be quite useful. You could create a private group, hidden from the public, for a clan or guild to an online video game, for example, or you could create a fan club for a band and talk about it with other fans. You could even use it meet people who live in your area, discussing issues that are only relevant to you and others from that area. The possibilities are endless, and the watchword of Ideas Uncharted is always "Be Creative!".



Accessing Social Groups



The main Social Group page allows you join groups, create groups, search groups and see which ones are the most active and most popular. You can access this page in two ways:

At the top of the navbar, go to Quick Links, and then select Social Groups from the drop down menu: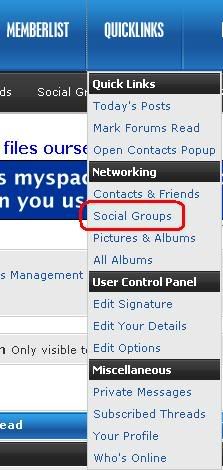 or just below the navbar, go to Social Group: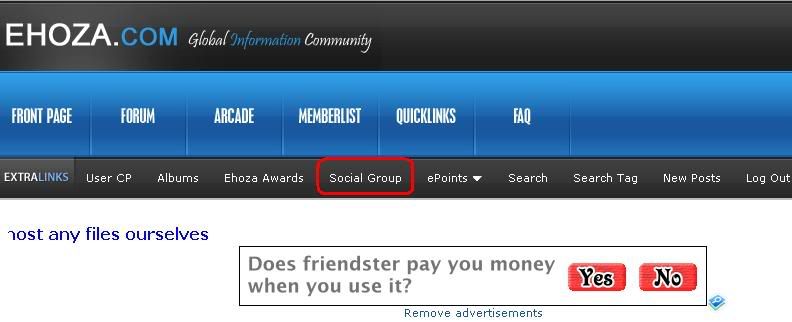 Or, go to your User CP, and on the menu to the left, you will also find a link to the Social Groups page: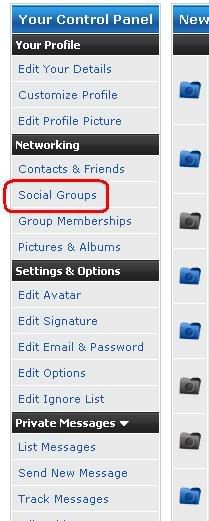 And you'll come to the main Social Group page: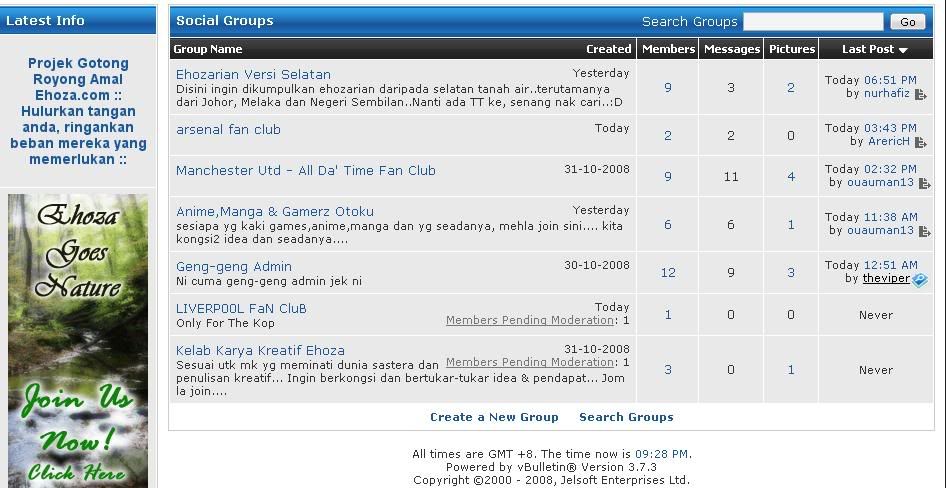 Joining a Social Group



On the main Social Groups page, you'll see a list of the available public groups that you can join. If there are too many to go through, you could try searching for a group that meets your interest by using the search box to the left.
To join a group that interests you, select that group to bring up the group page, and then click on the 'Join' link here: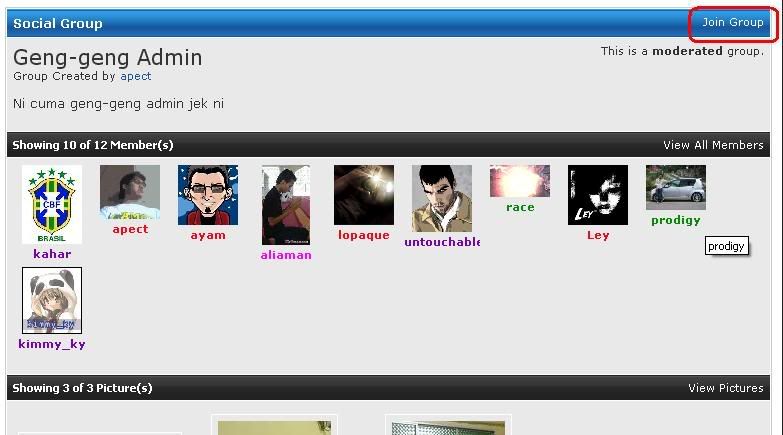 Note the creater of the group:



If you want to join a private group, you'll need to send a PM to the leader of that group to request membership!
On the main Social Groups page, you will then see a list of all the groups you are now a member of at the top of the page.
Groups that you have joined also appear within your profile: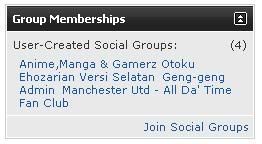 You can leave a group any time you want, by clicking on 'Leave' on the group page.



Creating a Social Group



Anyone can create a Social Group, but at the moment leadership cannot be changed, so it is up to you to maintain and moderate your group.
To start your own group, go to the main Social Group page, and click on 'Create a New Group' at the bottom of the page, which will bring up this page here:



Here, you must think of a name for your group and come up with a group description that is used to describe your group to others that may want to join.

You also have the option of making your group Public, Moderated or Invite Only:

Public means that your group is open for everyone on the Ideas Uncharted forum to join if they wish. These can be joined within the main Social Group page.
Moderated means that anyone can apply to join your group, but you, the leader of the group, can decide whether to allow that person to join, or deny their membership application.
Invite Only means that no one can join your group unless you send them an invite. More on how to do that later!
Below, where it says 'Group Options', you can also select some additional options for your group:

Enable Albums means that you can allow people to post pictures from their forum album if you tick this box.
Enable Messages means that you can allow people to post their own messages within their group. It is recommended that you leave this ticked, so that people can talk and communicate with each other within the group.
The last one, 'Users must join to view the content', means that when this is selected, a member of the IU forum must become a member of your Social Group in order to view the group, members, messages and pictures. Those who are not a member cannot view the content.
To make a private Social Group, combine 'Invite Only' with 'Users must join to view the content', so that outsiders cannot view your group and need your permission to join.
Your created group will then look like this, and if public, be viewable to everyone for them to join: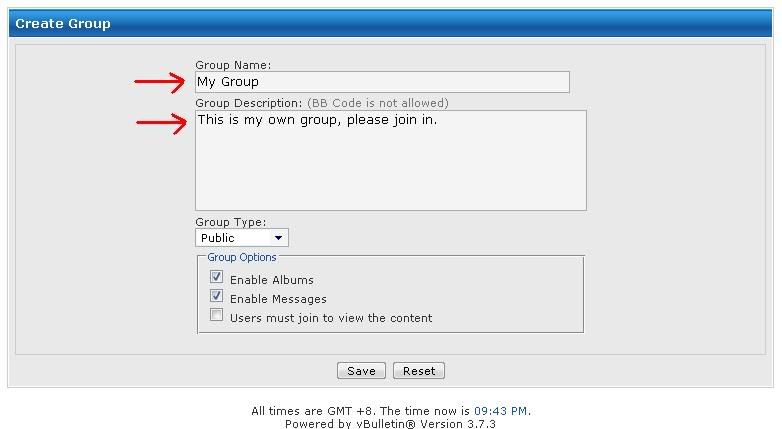 You can access your group by going back to the main Social Groups page and selecting it from the list of joined groups.



Group Rules



The process of creating a Social Group uses the same rules as our main forum rules. Adult and mature groups are allowed, although we would prefer that you include a warning within the name or description of the group and possibly made it a private group as well.
Groups that are created or used to personally attack other members are not allowed, as it counts as harassment. The Ideas Uncharted staff has the right to remove groups that are in violation of our rules!



Group Options



You can then edit your group, should you wish to. All of the above options can be changed, including the name, so don't worry if you change your mind or make a mistake.
At the bottom of your group page, scroll down and you'll find a list of various options. To edit your group options, select 'Edit Group' to change any of the settings.
As the leader of the group, you can decide who has membership of the group, and can remove members. But don't kick out random people or no one will want to join!
You can also delete your group if you want to.



Inviting People to Join



Once your group is created, you can invite people to join your group! Even if your group is open to the public, you can still send out invitations and give your friends a little nudge to join. If your group is Invite Only, then you NEED to send an invite in order for them to join.
To invite people, go to your group by selecting it within the main Social Groups page, scroll down and select 'Pending and Invited Members', which will load up this page: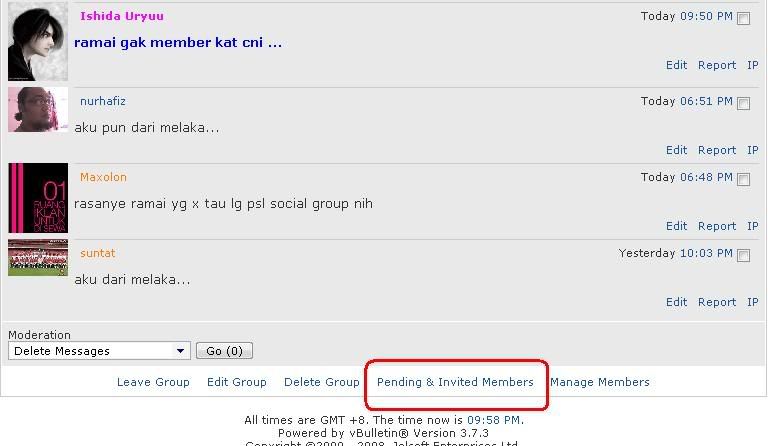 Type in the name of the user you wish to invite! You can only invite people who are members of the Ideas Uncharted forum. You must use their full username, although you don't have to type it all out, as typing a few words will give suggest a username as shown:



Once an invitation has been sent out, you can then return to the 'Pending and Invited Members' page and cancel that invitation if you change your mind.



U can start forming your own social group now ...