JP Morgan Talk Coronavirus
April 15, 2020 by Martin Sukhor
106
Everyone might know the JP Morgan company, this American company is one of the biggest bankers in the world. How do they talk about coronavirus which is currently becoming a global pandemic? JP Morgan's founder was John Pierpont Morgan. He was a lender, a banker in his time on April 17, 1837 – March 31,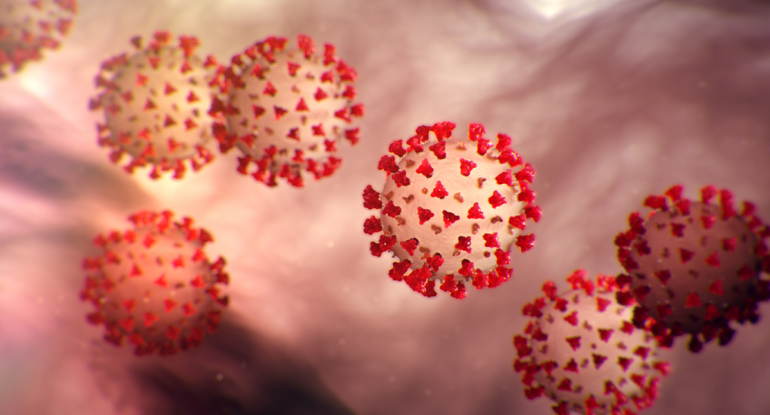 Everyone might know the JP Morgan company, this American company is one of the biggest bankers in the world.
How do they talk about coronavirus which is currently becoming a global pandemic?
JP Morgan's founder was John Pierpont Morgan.
He was a lender, a banker in his time on April 17, 1837 – March 31, 1913.
After his death, he was the successor to his son John Pierpont "Jack" Morgan, Jr. which then continues to grow and become a large financial company.
As one of the big companies in America.
It certainly has a high role to play in the country's economic conditions.
But it turns out this year that coronavirus, which is endemic throughout the world.
It is no exception in the United States, also affecting this company.
The following are some statements from JP Morgan officials who also many people believe because their experience in the financial world is not doubted by many people.
Work from home, with TenkoFX broker

Start trading now with TenkoFX , as broker with positive feedback of reviews from traders and are regulate by IFSC Belize

Open an account or try Demo account.
JPMorgan CEO: Corona Pandemic Causes Bad Recession
CEO of JPMorgan Chase & Co. Jamie Dimon said the coronavirus pandemic (COVID-19) would cause an economic slump and pressure reflecting the crisis.
And this almost undermined the US financial system in 2008.
He gave a statement as an assumption that the condition would include a bad recession.
Combined with several types of financial pressures similar to the 2008 global financial crisis.
He further said that the Bank could not be immune to the effects of this kind of pressure.
Dimon, the only CEO still exists that directs a well-known bank in the US through the financial crisis.
He said JPMorgan's revenue would drop significantly this year, although it was very unlikely to cut dividends.
JP Morgan's policy in a pandemic coronavirus situation
Regarding the coronavirus outbreak, Dimon further said that as many as 180,000, or around 70 percent.
Company employees work from home and JPMorgan provides payments of US $ 1,000 to those whose jobs do not allow them to work remotely.
While policies for JPMorgan's customers have also waived fees for several loans, which allows customers to defer mortgage and car loan payments, as well as remove the minimum payment requirements on credit cards.
The bank also extended new loans of US $ 950 million to small businesses over the past 60 days and plans to lend the additional US $ 150 billion in funds to clients around the world.
The surge in coronavirus cases after JPMorgan pressured traders to go to work
Citing from a Wall Street Journal report, that coronavirus cases are increasing on the Midtown trading floor.
After JPMorgan pressured traders to start work despite a coronavirus outbreak.
The report accused JP Morgan of nearly two dozen traders being ill and 65 others in quarantine.
About 20 employees on one floor at the headquarters of the investment bank Madison Avenue tested positive for the COVID-19 virus, with 65 others quarantined, in just three weeks.
Jason Sippel, head of global equity at JPMorgan, emphasized that employees report and work directly.
After the first trader tested positive then several workers were told in the second week of March,
The emphasis is because banks do not yet have remote computer equipment for them to work from home.
But more and more employees have been allowed to work remotely, with around 80 percent of traders doing it.
While those who still came to work worked more than six feet apart and at-risk employees were sent home.
JP Morgan Assess Fall out from Coronavirus Pandemic
Since Coronavirus was declared a pandemic by WHO, this has caused many companies to respond to the possible effects of the spread of corona cases that have infected many countries.
Citing on the official website page, economist J.P Morgan's views are concerned about the economic consequences of the viral shocks that have developed dramatically with the severity and duration of the outbreak so quickly spreading.
J.P. Morgan Global Economics Research stated that the influence of the coronavirus pandemic caused the global economy to experience an unprecedented contraction.
This is because of lockdown measures in several countries which led to a deep collapse in economic activity.
In the US the economy is expected to contract 4% in the first quarter, then 14% in the second quarter, before recovering to 8% and 4% growth in the third and fourth quarters.
JP Morgan economists estimate that the Eurozone GDP will face a more severe contraction.
In the prediction said it would allow a decline of 15% and 22% in the first and second quarters, before rebounding by 45% and 3.5% in the third and fourth quarters.
Bruce Kasman, Chief Economist at J.P. Morgan said that the shock of COVID-19 would result in a global recession, as almost all three-month world contracts between February and April failed.
J.P. Morgan Research also estimates overall unemployment will rise 1.6 percentage points in the next two quarters.
Where the increase in unemployment is expected to be sharper in the US than in the Euro area.
According to him US initial jobless claims will surge above 400,000 in just a few weeks, said Michael Feroli, chief US economist. on J.P. Morgan.
Global Monetary Policy Response to the pandemic coronavirus
Continuing JP Morgan's prediction, that this outbreak will also burden global financial markets.
Where there have been simultaneous selling actions in stocks, bonds, and commodities.
Even though investors, companies and financial institutions are trying to increase cash in an effort to help protect against widespread economic damage from a virus that spreads.
Policymakers act in unison and take action outside the monetary policy.
With the aim to reduce the decline in demand and keep the company illiquid.
March 15, the Federal Reserve (Fed) finally cuts its target range for the fed funds rate by 100 basis points to the lower limit of zero.
The Fed also bought assets ($ 500 billion in treasury) and $ 200 billion of mortgage-backed securities.
It also reduced the loan discount rate, and the required reserve ratio to 0% and reduced the cost of the dollar exchange path.
Central Bank response
Meanwhile, the ECB announced on March 18 the policy for the 750 billion euro Pandemic Emergency Purchasing Program (PEPP) above the ongoing Asset Purchase Program (APP).
That all includes Greek state bonds and will bring total asset purchases of around $ 120 billion per month.
On the other hand, Japan through the BoJ said it would double share purchases.
The BoJ also said it would help companies get loans to respond to coronavirus.
The BoJ has promised to buy exchange-traded funds (ETFs) at an annual pace of around 12 trillion yen ($ 112.55 billion).
A number that is double the amount promised to be bought until now.
The BoJ will further cut short-term negative policy rates further, along with compensation for bank profits.
In total, the level of global policy has been cut by 55 basis points to March 18 and around 50% -60% of the world in terms of weighted GDP.
Global Airlines industry
JP Morgan also highlighted about airlines related to coronavirus.
To prevent the spread of the virus, many countries and regions around the world have imposed travel restrictions.
Like the European Commission, which proposes a 30-day ban on non-essential flight travel into the bloc.
The US also imposed a ban on the entry of all foreign nationals who have a history of China, Iran, and a group of European countries.
Including the UK and Ireland for the previous 14 days.
In China, imposing a policy of new arrivals in Beijing must undergo a 14-day quarantine period at a designated hotel or location.
In Europe, too many countries impose a full suspension of all incoming and outgoing flights.
Jamie Baker, US Aircraft Analyst and Leasing Equity Equity at JP Morgan. said that the collapse of air travel demand was due to travel restrictions and the reluctance of travelers to fly.
This implies that airline failure may also occur elsewhere.
Global Growth Outlook
JP Morgan also highlighted global growth due to coronavirus outbreaks.
The large and unexpected supply and demand shocks of the coronavirus are not only for the Chinese economy but also globally.
But China plays an important role in global economic growth.
According to the JP Morgan research team, China accounts for around 17% of global GDP to date, in contrast to 2003 only 4% at the time of the SARS outbreak.
China accounted for less than 4% of global tourist spending in 2003 while currently accounts for under 20%.
Haibin Zhu, he is the Chief Economist of China and the Head of Chinese Equity Strategy for JP Morgan gave a statement.
That normalization of job returns only occurred in the second half of March.
And a rebound in the second quarter would not be enough to offset the first quarter's losses.
He added that dramatic negative shocks occurred in the first quarter.
Coronavirus causes unexpected demand surprises and is also an important supply shock due to prolonged plant closures.
Furthermore, Zhu expects China's GDP to contract by 41%.
Final thought
JP Morgan is a large scale international company, has offices in various countries as the development of its business spreading.
Engaged in various industrial fields, especially in the financial funding sector and also financial advice.
To become an employee at this company, the participants will pass the level of special education so that they are experts in their fields.
The company also has an educational facility that serves to educate talented young executives so as to create superior human resources and be able to answer business challenges.
Open an account or try Demo account.
Related article

Business continuity plan sample for manufacturing

Investor and trader, what you will choose?

What is digital economy in malaysia?