Ada sapa2 yg minat main gitar?
ok ni ada sopware chord2 gitar beserta tuner.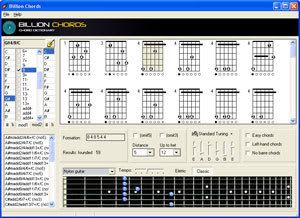 Billion Chords Guitar Dictionary + Guitar Tuner
The most powerful guitar chord dictionary in the world! With More than 1 Billion Chords available for you, with thousands charted chord variations. You can even get impossible chord combination structures, or the most difficult chords in the world. Better yet, you can transform any chord position to an easier chord to better suit your ability.
Finally: you can type in any chord, click the button and learn hundreds of chord positions instantly!
http://rapidshare.com/files/93501757/Billion.Chords.rar
aku main gitar simple dimple jer...
korang ada wat band? slalu jemin? banging?
citer2 ler kat sini. sapa tau 1 hari korang jadi artis kot?
mungkin ada yg g kursus main gitar?
sapa guitaris tanahair yg korang pernah jumpa/kenal?