Successful traders stories
December 24, 2021 by Martin Sukhor
1612
Some successful trader stories can inspire novice investors to be able to achieve success in financial investments. These success stories can come from traders as well as investors. Maybe many people think that trading and investing activities can only be done by rich people or workers with big salaries. But in fact, this is not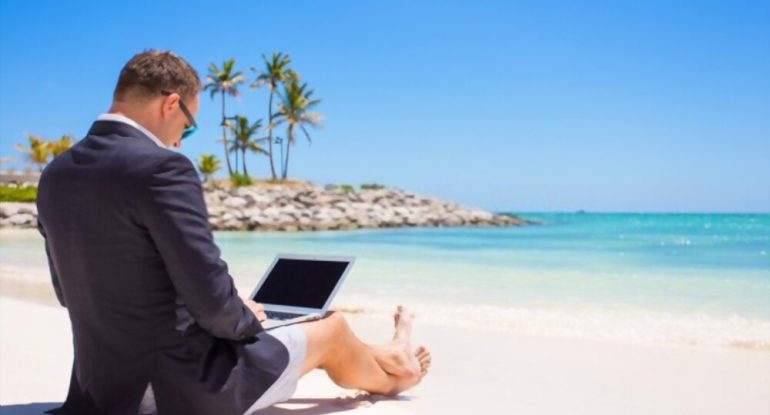 Some successful trader stories can inspire novice investors to be able to achieve success in financial investments. These success stories can come from traders as well as investors.
Maybe many people think that trading and investing activities can only be done by rich people or workers with big salaries.
But in fact, this is not the case, there are many examples of stories of successful traders and investors who started from having nothing to becoming a billionaire. Such success stories are often called successful traders or investors "From Zero To Hero".
Successful trader explained
The business of forex trading and investing in financial markets is a high-risk business, many traders and investors fail in business in these financial markets. Successful traders are those who have managed to get consistent profits in trading. Not just luck alone, but understand how to trade well to get profit with minimal risk.
However, the definition of a successful trader may differ from one opinion to another. But the point is that successful traders have managed to collect money in the trades or investments they make.
What are the characteristics of a successful trader?
The successful traders they trade do not just rely on luck, here are some of the characteristics of successful traders.
Have passion with discipline
Successful traders are people who are always passionate about trading. They can be disciplined by trading both in implementing the trading system, money management, and risk management.
They trade for an emotional and intellectual challenge that the trading market provides them with. There is no stopping even if the situation makes them suffer a considerable loss. They see trading as a challenge and are passionate about it.
Discipline in trading means the trader sticks to the strategy. Traders are also committed and consider trading a profession.
Have faith and courage
Successful traders have confidence in their abilities. Confident when making trading decisions based on experiential knowledge.
Successful traders understand that it is possible that they can be excellent at analyzing the market, but without confidence, they cannot find the courage to enter the market trading effectively.
These traders gather knowledge and continue to learn to improve themselves. The more they gain experience, the less these traders become anxious and easily frightened.
Have patience and perseverance
Successful traders also have a lot of patience and perseverance. They can maintain that patience, while the trading process develops and continues. That patience is about when to wait the time before making a trading decision and exit the market according to the parameters of their trading system. Also, patience, when they get a failure on trading because not always they, will succeed all the time.
Can beat their fear
Fear arises when a trader feels that something is threatening in a trade. In trading, the real problem with fear is not the emotion itself, but the way the trader overreacts to that fear.
Fear has caused many traders to act impulsively. They take action to liquidate what they have to avoid further risk. What is clear, traders are afraid to lose. The fear of loss often influences their minds to take action. This fear also makes them lose the ability to carry out the strategies they have devised. Successful traders know how to manage their fear.
Able to control greed
Similar to fear, greed is a common thing experienced by traders. Greed is hard to control. Unfortunately, many traders don't realize that they are acting out of this greed. Everyone can become a trader. But not everyone will be a successful trader.
Successful traders size their positions
To maintain an existence in forex or CFD trading, the most basic thing for a successful trader is the size of their position. This relates to how many lots are traded and the maximum risk that will be taken.
A book from Tom Basso is sufficient to provide a simple explanation of how successful traders size their position. In the book, it is stated that they only risk a maximum of 2% of the total equity they have even only 1% of the maximum risk.
That means it will give a lot of opportunities when traders face losses and they can try again with some remaining funds.
Imagine if in one trade you take 50% of the risk, then once you lose, it will be harder to recover.
If you are interested in the simple book Successful traders size their position, you can buy it on Amazon. for $11.89.
Successful_Traders_Size_Their_Positions
Successful traders in the world
Citing to Investopedia, there are 10 of the most famous and greatest traders all the time, they are:
Jesse Livermore
Jesse Lauriston Livermore experienced a period of trading (1877–1940). He was an American trader who built his fortune to $100 million in 1929. But sadly, he lost his money in 1934. And tragically committed suicide in 1940.
William Delbert Gann
He is more famous for the trading concept called WD Gann. Experienced as a trader in the period 1878–1955. He uses market forecasting based on geometry, astrology, and ancient mathematics.
Until now, there are still many who study his mysterious technical tools including Gann angles and the Square of 9.
George Soros
Who does not know George Soros, the man born in Hungary in 1930 is the chairman of Soros Fund Management. He is the owner of the most successful company in the history of the hedge fund industry. Best known for earning 10 billion pounds in profit, making a net profit of $1 billion. Which destroyed the Bank of England in 1992.
Jim Rogers
James Rogers, Jr. is a trader born in 1942, he became chairman of Rogers Holdings and participated in founding the Quantum Fund in collaboration with George Soros in the early 1970s. The company was able to earn 420% in 10 years.
Richard Dennis
This man was born in 1949. Started trading in commodities based in Chicago and became successful thereby making a fortune of $200 within 10 years. He also partnered with William Eckhardt, creating the Turtle Trading strategy experiment.
Paul Tudor Jones
This man was born in 1954. Paul Tudor Jones is the founder of the Tudor Investment Corporation. It is the world's leading hedge fund company. It earned an estimated $100 million in profit from shorting the stock during the 1987 market crash.
John Paulson
This man was born in 1955, founded the hedge fund Paulson & Co. This company success to generate billions of dollars in 2007. Paulson has effectively used credit default swaps on US subprime mortgages.
Steven Cohen
Born in 1956, he is the man who founded the leading hedge fund SAC Capital Advisors, which focuses on equities trading.
But SAC ran into trouble in 2013 and had to pay a $1.2 billion fine. The Securities and Exchange Commission charged the SAC because failing to prevent insider trading.
David Tepper
This man was born in 1957. He founded the hedge fund Appaloosa Management. Every appearance on CNBC where his statement will be a reference by traders to take an investment decision.
Nick Leeson
This guy was born in 1967, he was the trader who had caused the collapse of the Barings Bank. He was sentenced to four years in prison in Singapore. After his release from prison, he became CEO of Irish football club Galway United.
Successful traders in India
Citing from Tradebrains.in there are 5 successful traders in stock trading, they are:
Rakesh Jhunjhunwala
This man was born on 5 July 1960, in Mumbai India. He is the founder of RARE Enterprises, Investor, Trader & Film Producer. Starting with a capital of just Rs 5,000, until 2021 it is reported to get a net worth of more than Rs 41,000.
Radhakishan Damani (RK Damani)
This man was born in January 1954, became the founder of Dmart, a trader, stockbroker, and investor. He became the fourth richest person in India according to Forbes in 2021. He became a successful stock trader who started his career trading the stock market at the age of 32.
Ramesh Damani
This man is one of the successful shareholders in India with a net worth of $5.9 Billion as of September 2021. He is the founder of Ramesh's Damani Finance Pvt Ltd, and also an investment guru who got rich in 1990 when Sensex was 600 points.
Raamdeo Agrawal
The man who will turn 63 in 2021 is the co-founder of Motilal Oswal Financial Services Ltd. He is a successful stocks trader with a net worth of around Rs 1,200 Cr. He has a strategy known as QGLB: Quality, growth, longevity, and bargain value of a company.
Vijay Kedia
This man is descended from a family of stockbrokers but he started his career with hurdles, starting at the age of 14 years, only starting for real at the age of 19 years. He has a unique strategy which he calls SMILE.
SMILE stands for Small in size. Medium inexperience. Large in aspiration. Extra-large in market potential.
Successful forex trader in Malaysia
Citing from Broker explorer, there are 8 successful traders in Malaysia, they are:
Oma Ally
Malaysian traders certainly know this name. He is a Malaysian trader with a BBMA strategy. He is also called a guru who has mentored and trained many successful traders over the years. Oma Ally's BBMA strategy has been studied by traders from Malaysia, Indonesia, and also Brunei Darussalam.
Rayn Lim
Although he is a trader from Singapore, he is well known in Malaysia and is a role model for Malaysian traders. Mainly he is active in Tradingview and mostly trades in the foreign exchange market on pairs such as USD/CAD, USD/JPY, GBP/USD, EUR/USD, and EUR/JPY.
Sufiansaid
This is a trader from Brunei Darussalam, but including a successful trader in Malaysia version of the Explorer Broker. He has been active on Tradingview for over 4 years and has accumulated over 2,600 reputation points, around 300 ideas, 1,100+ likes, and about 270 followers.
Sl-Trades
It's just a nickname. He is a trader from Sarawak, Malaysia. Active on Tradingview SL-Trades are insightful traders who operate in many markets. It trades not only on the foreign exchange market but also on the stock market.
MyTradingSpace_JK
She is a female trader whose real name is Jeanne Kong, a trader from Malaysia. Active on TradingView for more than five years. This trader focuses on commodity trading with 58% and cryptocurrency trading with 33%.
tohchin7010
It is a nickname on the Tradingview platform, one of the Malaysian traders who focus on commodities at 48%. Besides, he is also active in Forex trading, with 26%.and index trading at 19%.
teehanming
Teehanming's account name joined TradingView is a Malaysian trader. He focuses on forex trading, and stocks, with a share of 71% trading in stocks and 29% in forex. In forex, he focuses a lot on trading e AUD/JPY and USD/CHF.
LCFXpro
The broker explorer entered this account into a successful trader in Malaysia, although it is professionally managed by a company based in Bali, Indonesia. However, the insights and information shared by these accounts are absorbed by traders in the Malaysian region.
The eight successful traders in Malaysia version of Broker Explorer are taken from Tradingview, which is a social trading community where traders share analysis and insights. There is another successful trader who is not listed in the summary named Khalid Hamid who is famous for his TFS price action trading technique.
Successful forex trader in Nigeria
Citing to Allafrica.com, there are 7 successful traders in Nigeria, they are:
Uche Paragon
This man got to know forex trading in 2007 and started from there. The first time he became interested in binary trading was the beginning he became a successful trader in Nigeria.
Ajidahun Afioluwa
This man started his trading career with failure, the first time trading cost him his money. But he did not give up and continued to learn to find a strategy that suits himself. He became a successful trader in Nigeria with a long struggle and did not become rich overnight.
Blessing Ezeako
This man started his career in forex trading by studying market trends and various trading strategies. It became a process of learning combine with experience which later became a full-time trader.
Sandile Shezi
He is a man from Nigeria and became a successful trader in South Africa. Uniquely he is very poor and started learning forex. He was desperate to borrow tuition fees that were originally to pay for education but were used for forex trading.
But he is not only trading forex but also buying and selling stocks. From it, he makes a decent profit even without any background in economics and trade knowledge.
He spends his time learning forex, different trading methods, and risk management systems. And he also shares his knowledge with those who want to trade forex.
Patrick Ogagbor
This man has a background as a former Zenith Banker. He decided to quit and focus on forex trading and become a professional forex trader.
He wants to be an entrepreneur and look for new ways to be successful. And he is interested in forex which can provide wealth and knowledge on the other hand.
Benjamin Ilesani Ajimoko
This man is a forex trader by applies the right mindset and trading psychology to make him successful in forex trading. He is also a forex trading guru, with extensive knowledge of trading apart from experience in forex trading.
Chinedu Onuoha
This man became a successful forex trader in Nigeria. First, he chose forex trading before trying other instruments such as commodities, futures, and equities.
His 12 years of experience make him brave to share tutorials and strategies with other novice traders in Nigeria.
The advice that is emphasized is to practice a sustainable forex strategy with risk management is implemented and followed to reduce the impact of losses.
Five histories successful investor from zero to hero
The story of a successful investor from zero to hero is always interesting and inspires all traders. Here are some successful traders and investors from zero to heroes from various sources.
Chris Gardner
His story begins as a medical device employee with a low salary. He was once homeless because he couldn't afford an apartment in California.
His success story began when he was an apprentice at a brokerage firm without a salary. For years he did that until finally he was appointed a permanent employee of the brokerage firm "Dean Witter Reynolds".
Then he started investing with the savings he put aside from the salary he got from the company. Since then, his career has accelerated, and has continued to make a lot of money.
In 1987 he resign from the company and founded his own company Gardner Rich & Co. in stock investment with just an initial capital of $10,000. From there he was successful and became one of the richest people according to Forbes with a net worth of $ 165 million.
Francois Pinault
This guy is a French citizen. He doesn't come from a rich family, he even dropped out of college because he couldn't afford administrative fees.
But he did not give up and started working as a wood factory worker with his father. From the salary of this work, he then tried to buy and sell stocks, and finally managed to collect profits. From this profit, he then tried to establish a company called "Pinault Printemps Redoute (PPR)".
The company grew by buying shares of large companies such as Gucci, Alexander McQueen, Yves Saint Laurent, Balenciaga. He even became the richest person according to Forbes with a total net worth of $33.4 billion.
Phil Falcone
This man comes from the United Kingdom who since childhood has often been bullied by his friends for being poor. He started investing while working for the securities firm Kidder, Peabody & Co in 1985.
He learned to trade in high-risk and high-interest junk bonds. Since then his career has grown. But his investment journey didn't always go smoothly, he went bankrupt when he invested in a hairbrush company in New Jersey in 1991.
Since then he has kept on trying until finally in 2001 he founded his own company Harbinger Capital Partners with a capital of $ 25 million. Until 2006 he was able to collect profits of $ 5 billion.
George Soros
Maybe many people think Soros comes from a rich family, but in fact, before becoming successful he had been a salesman at a souvenir shop to finance his daily life.
Then he tried to find work in other fields until finally working at Singer & Friedland which was the beginning of his getting to know the world of finance.
He later founded investment companies such as First Eagle Funds, Double Eagle Hedge Fund, and Soros Fund Management.
Sylvia Bloom
She is a successful female investor who started as a company secretary.
She works for his boss who also invests in stocks. saw the stock bought by his boss gave a profit. Then she tried to invest in stocks following his boss.
She doesn't have the ability himself to decide which stock to buy. So when his boss tells him to buy a certain stock, he also buys the same stock for a small amount. She started with a capital of $1000.
His stock value continued to rise, but sadly he died in 2016 and left a profit of $8 million.
Can anyone be a successful trader?
The success stories of forex traders and investors above are an inspiration that anyone can be successful in business in the financial markets. It doesn't matter whether he is rich or poor, educated or not, he has the same chance to be successful.
All you need to do is learn and try, not be afraid of failure, and be a formidable fighter to become a successful trader.
Like an important quote in a verse, is it the same between a person sitting and a person walking? Of course, those who walk will reach their destination, while those who just sit will never reach their destination.
It means, people who struggle will get the results and in contrast to people who do nothing, they will not get anything.
Final thought
The financial market is a global market consisting of many financial products that have the potential to provide profit. No matter it's trading forex, stocks, crypto, indices, and so on.
But of course, every trader or investor will have their own story, it's not the same, some are successful and some fail. The hope is that all traders will become successful in the financial markets.
Forex trading is a risky business, do your own risk.
Read also

Different levels of forex traders

Introduction to exchange-traded funds (ETF)