Bitcoin News for 2021 summarized
November 29, 2021 by Martin Sukhor
1654
Bitcoin news for 2021 begins with the price of Bitcoin starting at around 29K in early January 2021. The Bitcoin price journey has ups and downs with high volatility. Bitcoin is still the king of cryptocurrency. Although the inventor is only known by his pseudonym. But his discovery of blockchain technology through the adoption of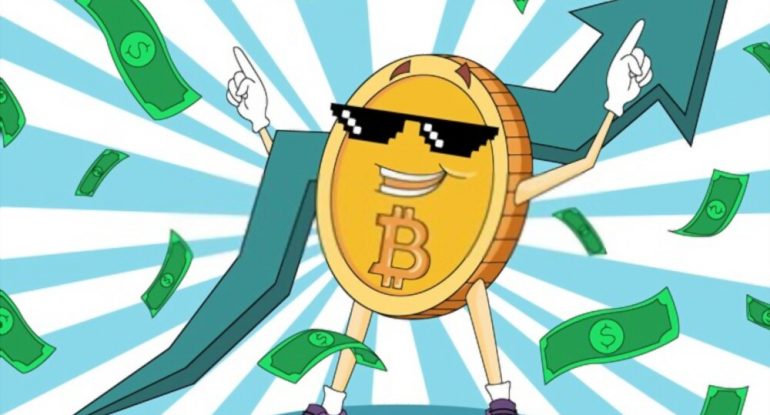 Bitcoin news for 2021 begins with the price of Bitcoin starting at around 29K in early January 2021. The Bitcoin price journey has ups and downs with high volatility.
Bitcoin is still the king of cryptocurrency. Although the inventor is only known by his pseudonym. But his discovery of blockchain technology through the adoption of Bitcoin became a global topic that was able to shake the global financial system.
This is amazing when many inventors of something important receive awards with real names, but not for Bitcoin inventors. The figure of Satoshi Nakamoto is still full of mystery, he exists and does not exist, until now the claim that states on his behalf are still in doubt by the public.
What is bitcoin news?
Bitcoin News is news related to important events related to Bitcoin. In its journey, Bitcoin is inseparable from news in the media that has succeeded in raising its name, and from the beginning it seemed worthless, becoming a digital asset that is sought after by many investors.
Just look at the market capitalization of Bitcoin at the time of writing has reached more than 1 trillion dollars, this is an extraordinary amount, and pocketed about a third of the valuation of all cryptocurrencies which reportedly have reached 3 trillion dollars.
Because many news portals and forum communities write about cryptocurrencies, Bitcoin is getting more and more popular. Plus Bitcoin offers a way of payment with a decentralized system. There is no centralized authority controlling Bitcoin, this is what makes this digital currency even more valuable.
Important Bitcoin News for 2021
Bitcoin news for 2021 is setting new history for BTC price forming a new all-time high, after a price spike at the end of 2017. Currently, BTC has formed an all-time high of $68,789.63 formed on November 10, 2021. While the all-time low formed eight years ago in 2013 for $65.53. It has increased 83248.14%.
Nonetheless, Bitcoin also faces some challenges and has forced Bitcoin miners to relocate because the country where they mine prohibits all activities related to cryptocurrency.
That country is China, but even so, China is the country's largest contributor to the development of cryptocurrencies. The big Binance exchange also started from there, besides that many crypto experts are from China. Previously, the largest Bitcoin miner was China.
However, even though the Chinese government is trying to eliminate cryptocurrencies because Bitcoin is decentralized in nature, Bitcoin still exists and the miners only make adjustments to the regulations in the country where they stand.
Important Bitcoin News November 2021
Summarizing the key cryptocurrency events of the financial portal is the following.
NFT.NYC Conference. More than 5,000 people have attended the NFT.NYC conference in Manhattan since November 1. Among fans of NFT. Top crypto influencers. And a host of celebrities have made their way to the event. Throughout the event, 700,000 NFTs were traded.
Cryptocurrency 'Squid Game'. This is a fall event A cryptocurrency inspired by the Netflix TV series "Squid Game" sold entirely by its founder. The SQUID token managed to hit a high of over $2,861 on November 1st then fell to zero.
Quentin Tarantino. Director Quentin Tarantino announced that he is planning to sell seven uncut scenes from "Pulp Fiction" as NFT to be auctioned on the OpenSea market.
Salary In Bitcoin. Eric Adams, The mayor-elect of New York City have plans to take his first three salaries in bitcoins. He conveyed the idea in a tweet.
US$1.2 trillion infrastructure bill. The US House of Representatives has approved a $1.2 trillion bipartisan infrastructure bill. This includes a wide variety of regulations. This bill may provide cryptocurrency holders and their taxes.
Where to read bitcoin news?
There are many news portals about Bitcoin in particular and cryptocurrencies in general, but we have summarized only a few of the best sites to get the latest news on cryptocurrencies.
Cointelegraph
This is a crypto news portal with more than millions of daily visitors, the news presented through an article is very useful for reading the latest developments around cryptocurrencies, there is also a cryptoanalysis that is useful for comparative analysis. Visit website.
Coinspace
According to Medium.com, this is a newcomer to a hot cryptocurrency portal. However, since it's still in beta, it's likely that it's not fully released yet.
Coindesk
Coindesk is one of the top best cryptocurrency news portals, its intuitive and simple website design provides an easy-to-read user interface. However, it seems that the loading time is low, so it takes longer to load the entire page. Visit website.
Bitcoin magazine
If we look at Bitcoin Magazine it reports more news about Bitcoin, so for Bitcoin fans, this magazine will provide more information regarding the development of Bitcoin globally. Visit website.
Bitcoin latest news
This is a news portal around cryptocurrency owned by Bitcoin.com. You can get the latest news about cryptocurrencies and their regulatory developments around the world, written in an article. visit website.
Reddit
This is a large investor community forum with a wide variety of subreddits including cryptocurrencies. You can contribute and discuss in a community event, or ask questions about cryptocurrencies.
Other Reddit members will provide answers according to their capacity. Be careful and obey the forum rules so you don't get banned. Visit website.
Other Bitcoin news to read may you can find on Alltop cryptocurrency.
Bitcoin news from China
The Chinese government is very tough on cryptocurrencies. Xi Jinping's government instructed that all cryptocurrencies are illegal. And they state that cryptocurrencies are very dangerous for economic stability.
China is the largest country in the crypto market, the announcement that Cryptocurrencies are illegal has caused the price of Bitcoin to fall $2,000. This is indeed not the first time the Chinese government has banned cryptocurrencies, they have previously banned cryptocurrencies for the same reason.
That's what eventually forced the exchange giant Binance to move its offices outside China, as well as miners, most of which are Chinese companies, to relocate outside China, including to Kazakhstan, where Bitcoin regulations are lax.
Bitcoin news Evergrande
In September 2021, rumors about Evergrande's default, with a debt burden of more than $300 billion feared it would collapse and its effects could spill over into the global financial system.
Evergrande is China's second-largest property developer. Financial experts predict that the collapse of Evergrande will affect the cryptocurrency market as well included Bitcoin.
Cointelegraph wrote, Deutsche Markt Screening Agentur announced and prepared bankruptcy proceedings against Evergrande, two minutes after Evergrande's payment was due. But, two hours later, Bitcoin began to retreat for hours to $62,800. However, an hour later the price stabilized at around $64,500 after Bloomberg released that the impact on crypto had not occurred.
Bitcoin news in India
India is one of the leading crypto markets in the world, as a country with a high population density, so many are interested in crypto assets.
CNBC said In 2021 this in India might tighten crypto rules. The Indian government will enforce strict regulations regarding cryptocurrencies. But they are not banning its citizens outright.
A parliamentary bulletin on November 23 indicated that the Indian government will introduce a new law that seeks to ban most private cryptocurrencies.
Bitcoin news in English
An important event about cryptocurrencies in the UK was that the FCA or The Financial Conduct Authority UK officially banned the operation of the Binance crypto marketplace.
All crypto enthusiasts know the biggest exchange Binance which has also created the Binance Smart Chain blockchain and owns the BNB token.
While the FCA is the official regulator in the UK that regulates the regulation of companies engaged in finance.
Basically, the UK does not directly regulate cryptocurrency trading. However, other related activities, still require the approval of local financial authorities., such as selling derivatives.
The FCA statement banning Binance at the same time warned UK investors about the volatility of the crypto market.
Bitcoin news in Nigeria
In 2021 it was reported by Bloomberg that Nigeria became the first country in Africa to issue a digital currency called eNaira.
The Nigerian government issued the digital currency eNaira after the central bank in early February banned banks and other financial institutions from transacting with cryptocurrencies because they were a threat to the financial system.
According to central bank Governor Godwin Emefiele, the eNaira platform is getting more than 2.5 million visits daily, with 33 banks integrated on the platform, 500 million nairas ($1.2 million) successfully printed and more than 2,000 customers joined.
Bitcoin news in Bangladesh
The central bank of Bangladesh has banned all cryptocurrencies. According to the central bank, cryptocurrency digital currency is not a legal tender issued by a legitimate authority of any country.
All transactions in cryptocurrencies are not approved by the Bank of Bangladesh or other regulatory bodies. Transactions in virtual currency with anonymous or pseudonymous online partners may violate anti-money laundering and anti-terrorism financing laws.
Bangladesh police also arrested three or four people in connection with illegal bitcoin trading.
Bitcoin news in Malaysia
In Malaysia, Bitcoin is still not a legal tender, the central bank has not made regulations regarding transactions with cryptocurrencies, and has warned of the risks associated with it.
Other news that is also a hot topic in the crypto world is the Malaysian police destroying mining rig equipment which is equivalent to $1.25 million.
Police destroy the mining rig using a steamroller, which police allegedly the miner stole $2 million worth of electricity siphoned from Sarawak Energy power lines.
Bitcoin news El Salvador
El Salvador is very different from other countries related to Bitcoin, if, in many other countries that prohibit Bitcoin, El Salvador became the first country to adopt Bitcoin as the country's official currency.
Thus one can use Bitcoin to pay for a cake in that country. Although many also protest against this policy. El Salvador President Nayib Bukele will even build the world's first Bitcoin city financed by cryptocurrency bonds.
The Bitcoin city part of the energy comes from geothermal plants fed by the Tecapa volcano. Bukele said the city would initially be powered by the Tecapa power plant before his government built a new geothermal power plant powered by Conchagua.
Bukele states that Bitcoin City will become zero CO2 emissions. It is a completely ecological city.
To fund the project, El Salvador will issue $1 billion in bitcoin bonds by 2022, according to Samson Mow, chief strategist at Blockstream, a blockchain technology provider.
Bitcoin news Elon Musk
Elon Musk is the owner of Tesla Motor Inc. and also SpaceX, and is reportedly also venturing into solar panel companies. This is one of the figures who became the spotlight of the world as one of the world's richest people.
He is a cryptocurrency enthusiast and has drilled large amounts of Bitcoin. He is also the reason for the increase in the price of DOGE which is Elon Musk's favorite coin.
Elon Musk's latest report releases 10% of Tesla shares. Previously he held a poll on Twitter and got 57.9% support. He sold shares over the controversy over tax evasion by billionaires.
Some of its fans expect the money to buy Bitcoin or DOGE so that it will increase its value.
Bitcoin news around the world
By 2021 Bitcoin has formed a new all-time high. This provides the potential for an increase in new enthusiasts or investors in the crypto world. But on the other hand, related to regulations, many countries still prohibit cryptocurrency transactions. Some others do not make special regulations related to cryptocurrencies.
But massive developments have taken place in the industry. And in 2021 the valuation of the crypto market is already over $3 trillion.
Some experts also warned about the risks, which may occur. Because the bubble burst from the massive price increase like late 2017.
Conclusion
The future of cryptocurrency is still so many challenges in many countries. But its decentralized nature keeps this market alive.
However, each country has different regulations. Crypto investors must fully understand the risks that may arise from storing crypto assets for the long term. Mainly because of local government restrictions.
Note: this article is for informational purposes only and does not constitute investment advice, each investor is responsible for their investment.
Read another article

Loud Market (LOUD) NFT Music Review