EverReflect crypto newly added
January 23, 2022 by Martin Sukhor
1554
EverReflect has just been added to Coinmarketcap's list, it's a new crypto asset, which might interest crypto enthusiasts. But what exactly is this EverReflect, is it good for future investment? We have been tracking some things related to EverReflect which owns the EVRF coin whose current price is $0.00000002297 at #3171 by market cap. This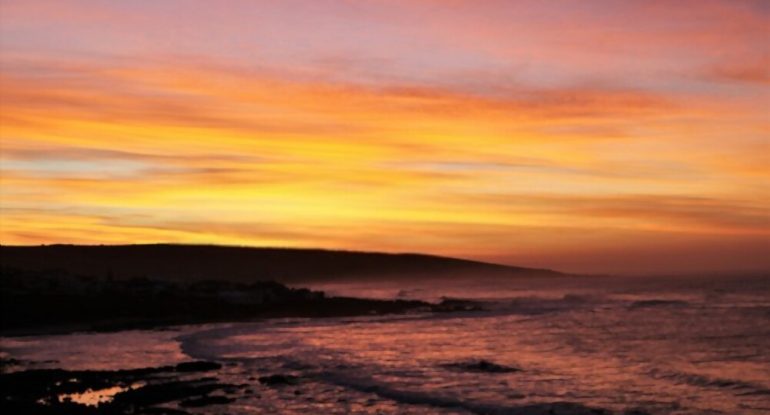 EverReflect has just been added to Coinmarketcap's list, it's a new crypto asset, which might interest crypto enthusiasts. But what exactly is this EverReflect, is it good for future investment?
We have been tracking some things related to EverReflect which owns the EVRF coin whose current price is $0.00000002297 at #3171 by market cap. This may seem naive since 3000 is such a low rating, but we basically don't know the future of EverReflect as it's still being added recently.
This is interesting cerypto for cryptocurrency enthusiasts who like to find crypto that is still new and has low prices. This is quite interesting to learn more about.
What is EverReflect?
EverReflect may be said for tax compensation from crypto transactions, for which EVRF holders will get 15% earn back to the wallet on EVRF transactions.
The earning returned to the wallet are in the form of BUSD using the Binance Smart Chain blockchain. BSC which was developed by Binance and is one of the leaders in the cryptocurrency market.
In its offering, EverReflect uses Anti Whale and anti-Rug Pull, where the development team promises that they will not receive more than 3% of the token allocation for 33 months. No wallet is allowed to buy EVRF more than 2 BNB for fairer distribution.
Developers try to make sure that EVRF can be publicly owned and earn 15% earn which will go into their wallet in BUSD.
How does EverReflect work?
How EverReflect works is still quite complicated to understand, in the whitepaper published on the official website EverRelfect.io there is no concept of governance and how to stake EVRF.
EverReflect uses KYC and Auditing to gain public trust, where for KYC a link was found on Github, but unfortunately, the link associated with it was not found. While the Audit link is also found on GitHub.
But in the existing roadmap. EverReflect is divided into four phase roadmaps. And now it has entered the phase 2 roadmap in the first quarter of 2022, the agenda in this phase is:
PRESALE WHITELIST & DAPP AND REWARD DASHBOARD.
PRESS RELEASE.
STRATEGIC MEDIA PARTNERS FINALIZED (YOUTUBE, TWITTER, TELEGRAM).
BEGIN MULTIPLE WEEKLY AMAS.
ANNOUNCE STRATEGIC PARTNERS.
GOAL: 5,000 TELEGRAM SUB.
DEX LISTING ON PANCAKESWAP (LIVE 4 HOUR TELEGRAM LAUNCH AMA)
BEGIN WEEKLY TAX REDUCTION.
5 TRILLION TOKEN BURN VOTES.
COINMARKETCAP LISTING.
COINGECKO LISTING.
EverReflect founder
EverReflect is developed by crypto enthusiasts who claim to be a family of crypto enthusiasts who use the Pinksale.finance platform. In the team referring to the whitepaper, there are four members registered in the development team.
EJ Bolf – CEO EverReflect.
Fritz Bolf – CEO EverReflect.
Stu Soddard – CEO EverReflect.
Adam Bolf – Ethics & Compliance Officer.

When EverReflect launched?
EverReflect is a newly added token on Coinmarketcap, it was launched on January 20, 2022, as from sources written by EverReflect Marketing LLC at Yahoo Finance.
EVRF launched on Pancakeswap at 17:00 UTC (5 PM Eastern) with contract address 0x3C2e501B08CF5C16061468c96b19b32bae451dA3.
The team creates a new strategy for fairness to new holders. The EverReflect team tries to make sure that no bot can dominate procurement.
One wallet can only make one sale and purchase transaction in 60 minutes. And in that period, you can only buy a maximum of 2T, pre-tax tokens.
The price data on Coinmarketcap that can be accessed starts from today 23 January 2022, with high volatility with the moving average increasing up to 50%.
EVRF coin
EVRF is an EverReflect token built using the Binance Smart Chain blockchain, this token was created with a total supply of 1,000,000,000,000,000 EVRF. Supply quantity 500,000,000,000,000 EVRF, with delay burn supply 10,000,000,000,000 EVRF.
All EVER holders will earn 15% BUSD which is USD pegged to Binance. All transactions pegged to BUSD will be returned to the EVRF holder's wallet which works automatically using decentralized autonomous.
While the marketing wallet will get 3% of each transaction. Read more EVRF Tokenoic model.
Blockchain
Refer to the EvrReflect Whitepaper. The developers have chosen to use the BSC or Binance Smart Chain which is also where many Dapps operate.
They chose BSC because this platform is cheap and reliable for Dapps development.
How to buy EVRF
Prior to launching EVRF on Pancakeswap, EverReflect used PinkSale Finance. Where holders can participate in the presale event on the PinkSale exchange.
Where to buy EVRF?
At this time the EVRF is not yet available on exchanges, this is because it is still only recently launched. The only way to buy EVRF is through PancakeSwap. To track the flow of transactions you can use a BSC scan.
Is EverReflect a good investment?
EverRelfect is a recently launched token, with the current price still under a penny. Current price Price: $0.00000002031, trading volatility is on the rise with high fluctuations.
This could be the reason that this crypto asset will really become a trend that might increase in the future.
But of course, the future of EVRF will also depend on the community, if you browse Twitter this EVRF has a following of more than 4 thousand subscribers. That's a huge amount that describes the crypto enthusiast community including making the EVRF an asset of the future
Should I buy EverReflect?
No one is forcing you to buy EverReflect, but since the EVRF is completely new, at its currently very low price it's a great move to try your luck.
The concept offered also attracts attention, where EVRF holders will get a 15% reward from buying and selling transactions subject to tax
Final thought
Although it has just been launched, the market capitalization has reached around 10 million dollars. here are 1,158 crypto enthusiasts who made EVRF on the watchlists.
The intense competition between crypto-assets has reached thousands of crypto assets available in the crypto market. EVRF tries to compete and become one of the tokens that can provide economic benefits for its users.
Read also

Loud Market (LOUD) NFT Music Review

Central Bank Digital Currencies (CBDC)