Bitcoin news global 2022
March 30, 2022 by Martin Sukhor
1649
In 2022 Bitcoin news global has experienced a fairly high volatility price behavior. Starting in January in the $47K BTC price range, the price has dropped to a low of $33K in the same month. Although the price had dropped to that level, now the BTC price has returned to $47K and repeated the price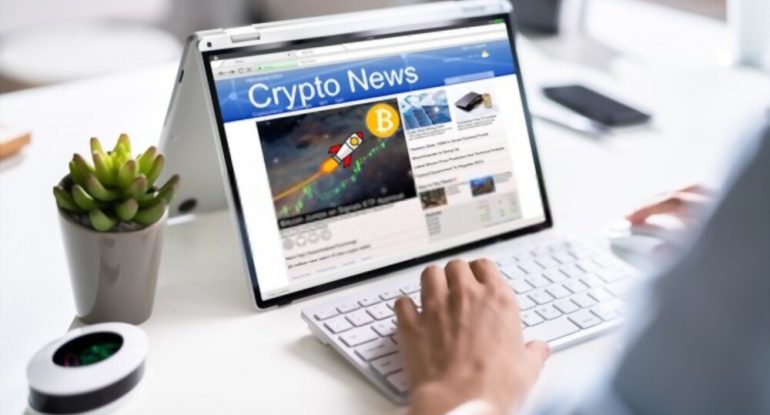 In 2022 Bitcoin news global has experienced a fairly high volatility price behavior. Starting in January in the $47K BTC price range, the price has dropped to a low of $33K in the same month.
Although the price had dropped to that level, now the BTC price has returned to $47K and repeated the price in early January of the same year. Even though it's only three months into 2022, Bitcoin has gone through an important phase in its journey, not just on a local but global scale.
Let's find out about Bitcoin news 2022, what events are important to know.
Bitcoin news Singapore
Even though Singapore is a small country, this country is one of the countries with a fairly high level of prosperity.
There is no significant difference in Bitcoin news this year compared to the previous year. Bitcoin is still not a legal tender currency in this country.
But the government legalized Bitcoin trading and cryptocurrency exchange as legal tender. This information is quoted from Coinhacko.
However, Singapore's regulatory body has taken an innovative approach to crypto management that was previously unregulated.
In the Payment Service Act, Bitcoin is included in the digital payment token category, which describes it as a unit and not as a currency.
Another Bitcoin news Singapore from Channelnewsasia reported a man who faked a payslip just to get a higher credit card limit to buy Bitcoin, he was arrested and jailed.
Lin Mingzhong, 48, was unable to repay his credit card debt and was eventually declared bankrupt, leading to an internal investigation by the bank that exposed his crimes.
Bitcoin news China
China is the most strong country against cryptocurrencies in general and including Bitcoin. The country has banned all cryptocurrency activities and banned banks from collaborating on cryptocurrencies.
Bitcoin news China 2022, citing the South China Morning Post, Shanghai Police managed to uncover a cryptocurrency pyramid scheme.
The pyramid scheme is worth around US$16 million amid a crackdown on digital token fundraising Digital tokens.
In 2020 a Chinese court also sentenced him to 11 years in prison in the same case for a total value of US$2.25 billion of the pyramid scheme defrauding investors.
The pyramid scheme is like a money game investment, where the first member only gets to profit from new members who join through the upline referral link.
This is more commonly known as a Ponzi scheme that manages to raise huge funds under the guise of investing but is simply a scam.
Bitcoin News Russia
Russia, which started the invasion of Ukraine, has received sanctions from America and Europe. The economic sanctions are a reaction from western countries and their allies to cripple Russia.
There are sources that predict that Russia will probably accept cryptocurrencies for oil payments. As written by USAToday.
Meanwhile, Channelnewsasia reports that Japan is revising regulations on crypto exchanges to avoid Russia from being penalized for switching to cryptocurrencies.
But recently it was rumored that President Putin would sell his oil to Europe and America only in rubles. And it is known that Russia supplies about 40% of the region's oil needs. An action is a form of Russian resistance to the sanctions imposed on the country.
While Russia's internal news. Deputy Minister Energy calls for crypto mining regulation. It is to regulate miners in Russia which is one of the biggest crypto markets. This report was written by Financemagnates on March 28, 2022.
Bitcoin News Australia
Bitcoin News Australia 2022, citing Cointelegraph, that four ANZ banks have tested the stable coin AUD pegged to the symbol A$DC. Other rivals NAB (National Australia Bank) are also building their own stable coin project which they plan to launch by the end of the year.
ANZ has tested the Ethereum blockchain in collaboration with the Victor Smorgon Group.
Other news still refers to Cointelegraph, which is that Indigenous Australians will build an embassy in Metaverse. This emerging tech company wants to take part in the Metaverse.
Bitcoin news America
According to Nextadvisor, which partners with TIME, reports that President Joe Biden has signed an executive order on cryptocurrencies.
It became a movement for the United States to regulate digital currency. It is outlining the various things that should be done by including the Ministry of Finance for policies and regulations regarding cryptocurrencies.
The state cryptocurrency executive order also wants to ensure the rules are in line with the laws of US allies. Assign the Financial Stability Supervisory Board to investigate illicit financial matters.
There is also a new urgency over the possibility of the government issuing currency through a digital central bank.
Other news is that the governor of Colorado Jared Polis will accept crypto for tax payments and related payments by the end of the summer.
Another news is that JP Morgan, which is the largest bank in the United States, will enter the world of Metaverse, which will open a lounge in Decentraland.
Bitcoin news Brazil
Bitcoin Brazil 2022 news, still referring to Cointelegraph, that Rio De Janeiro will receive a tax on the real estate using Bitcoin in 2023. It was announced by the Secretary of Economic Development, Innovation, and Simplification, Chicão Bulhões on March 26, 2022.
Bitcoin news in Brazil next from news.bitcoin.com, that Rio De Janeiro invested 1% of its treasury into cryptocurrency. This was conveyed by Eduardo Paes, at Rio Innovation Week who will create a city plan that is friendly to cryptocurrencies.
Bitcoin news Bangladesh
We did not find the latest news about Bitcoin news in Bangladesh, but the country is known to have restricted banks in this country from dealing with cryptocurrencies, as stated in the Regulation of Cryptocurrency Around the World: November 2021 Update.
Bangladesh is one of the countries that prohibit Bitcoin in addition to Egypt, Iraq, Qatar, Oman, Morocco, Algeria, Tunisia, and China.
Bitcoin News Canada
Turning to Bitcoin news Canada, still from Cointelegraph, the conservative prime ministerial candidate Pierre Poilievre believes that Canada should allow Bitcoin and other cryptocurrencies as legal tender as money.
He argued that Canada should have financial freedom. This argument goes against the liberal prime minister Justin Trudeau who froze protesters' bank accounts and blocked all donations including crypto.
Other news comes from Globalnews.ca, that the Glenrose Rehabilitation Hospital Foundation will accept donations in cryptocurrency. The foundation partners with Thegivingblock to accept cryptocurrencies such as Ethereum and Bitcoin.
Bitcoin news English
In the latest news 2022 Bitcoin news UK, British Finance Minister Rishi Sunak said he would plan regulations for a stable coin-focused crypto regime in the next few weeks as quoted from CNBC posted on 27 March 2022.
Relevant departments have reportedly held discussions with trading groups including the Winklevoss brothers' crypto exchange Gemini.
As is known Gemini has issued the Gemini Dollar stable coin, so the relevant department steps to find out the complexity of the stable coin which is part of the cryptocurrency.
Bitcoin news Germany
Germany is one of the developed countries that has legalized crypto as a personal asset and not a foreign currency to be taxed according to the German Tax Acts.
The latest news is Bitcoin Germany 2022, that Kucoin released Cryptoverse 2022 Germany. It is motivated to invest in cryptocurrencies to be part of future finance. This information is quoted from Businesswire published on March 24, 2022.
Bitcoin News Hindi
Latest Bitcoin news Hindi quoted from hindi.news18 that the government will amend the rules regarding cryptocurrency tax.
The amendment provides for updated refunds. The provision was introduced in Budget 2022. It deals with income taxpayers who have missed some income declarations.
If taxpayers miss declaring some income for the 2021-22 financial year, it will translate into a 2022-23 assessment. Under the new terms, you can file an updated return until the 2024-25 fiscal year.
Bitcoin news in Pakistan
Bitcoin news Pakistan 2022, quoting from Aninenews, that the Pakistani government is banning to use of all cryptocurrencies. In the report submitted Sindh High Court.
Previously Pakistan's Federal Investigation Agency had warned Binance during its investigation into a cryptocurrency scam involving a hundred million dollars.
Sima Kamil, the deputy governor of the State Bank of Pakistan (SBP) is the head of the Committee to ban cryptocurrencies. With members including the minister of finance, the Securities and Exchange Commission of Pakistan (SECP), and the Federal Investigation Agency of Pakistan (FIA).
Bitcoin News Japan
The latest news is Bitcoin news Japan 2022. That Japan will tighten regulations on cryptocurrencies, this aims to prevent countries affected by sanctions from using cryptocurrencies. In this case Japan allied with the west to provide sanctions against Russia.
In the revised amendment, all banks will provide a flagship for each individual transaction that includes cryptocurrency. This report is excerpted from the Couintelegraph published on March 28, 2022.
Other news is citing from NIKKEI Asia that Coincheck, a Japanese cryptocurrency exchange with CEO Koichiro Wada will list on Nasdaq with the symbol "CNCK". The company is trying to go public and merge with Thunder Bridge Capital Partners IV in a $1.25 billion deal.
Bitcoin news Kazakhstan
Kazakhstan is one of the countries that has become the destination for relocation of miners from China after the government banned cryptocurrency and all its activities.
In the recent news of Bitcoin miners in Kazakhstan, that hashrate dropped drastically after the Kazakhstan cryptocurrency crackdown.
From Yahoo Finance, that hashrate dropped sharply after internet shutdowns during an anti-government uprising hit the country's thriving cryptocurrency mining industry.
The internet shut down across the country causing Bitcoin miners to be unable to connect their machines to the Bitcoin network.
Bitcoin news Korea
Bitcoin news global 2022 Korea breaking news. The conservative president of South Korea  Yoon Suk-yeol has not shyly expressed his opinion about cryptocurrencies. Yoon vowed to deregulate crypto introducing favorable tax laws for crypto investors.
He has the view that cryptocurrencies should be allowed without regulation. He added that it should raise negative regulations where crypto assets are not something to worry about. Source Yahoo finance.
Another news citing from Cointelegrpah, that the tech giant LG Electronic will add a business area in cryptocurrency. The focus will be developed in the area of ​​developing and selling blockchain-based software. However, it has not been decided whether the company will build its own exchange platform.
Bitcoin news Malaysia
Malaysia's latest Bitcoin news global update 2022. That Deputy Minister of Finance I Mohd Shahar Abdullah stated that Malaysia had no intention of recognizing cryptocurrencies as legal tender.
According to him, Bitcoin and other cryptocurrencies are not suitable for use as a means of payment. Due to various limitations, including price changes and exposure to cyber threats.
The statement comes following a minister in the Southeast Asian nation urging the government to legalize cryptocurrencies like Bitcoin as a way to build youth participation in the crypto space.
Bitcoin news South Africa
The latest Bitcoin news global in South Africa 2022, according to data from Kucoin, cryptocurrency transactions in South Africa increased by 2.670% in March 2022, despite the uncertain socioeconomic conditions of the country. Source Cointelegrpah.
Experts further weighed in on the new regulation of cryptocurrencies to amend South Africa's financial laws.
Another news is that the South African exchange managed to raise the biggest fund of 50 million dollars. VALR managed to raise $50 million Series B in a funding round, the highest ever.
Bitcoin news Switzerland
Bitcoin news global in Switzerland latest news, citing from outlook, that Logano which is the ninth largest city will be the city that accepts Bitcoin, Thether and LVGA tokens as a de facto legal tender. These cryptocurrencies will be accepted in addition to the Swiss Franc.
Summary Bitcoin news global 2022
Bitcoin news global 2022 is still full of uncertainty. Some countries have definitely banned Bitcoin and other cryptocurrencies. But some have made Bitcoin a legal tender.
The drop in hashrate due to the Kazakh internet blackout impacted Bitcoin miners. And allowed North America to become the largest Bitcoin mining hub.
In the midst of sanctions against Russia, cryptocurrencies are feared by some as an alternative to Russian payment system. So Japan has revised its cryptocurrency rules more stringently to prevent countries from being subject to sanctions.
Final thought
Due to the impact of the War, the world is overshadowed by inflation. And this condition allows investors to look for alternative hedging assets. And allows cryptocurrency as an option.
However, gold, which has been proven long ago as a hedging asset, could become another option for investors.
Note: this article is for informational purposes only and is not investment advice or solicitation. Forex, crypto CFD is risky. Each investor is responsible for their investment.
Read more another article

EverReflect crypto newly added