Interactive brokers review
July 27, 2021 by Martin Sukhor
513
Well in this article we will find out about Interactive brokers review. We find that interactive broker keyword searches are increasing, it makes me wonder if this broker is legit or just a scam. What we found at a glance about Interactive broker is one of the largest brokers in the US. Offering online trading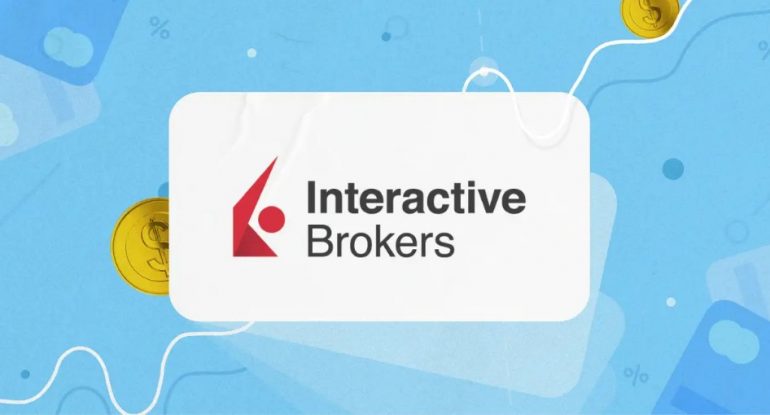 Well in this article we will find out about Interactive brokers review. We find that interactive broker keyword searches are increasing, it makes me wonder if this broker is legit or just a scam.
What we found at a glance about Interactive broker is one of the largest brokers in the US. Offering online trading to clients all over the world.
They have various advanced trading platforms, educational resources, market research, and analysis. Comparing with other online brokers, IBKR has limited Funding options.
Best TenkoFX broker. Good forex Brokers with positive feedback of reviews from users and are regulated by IFSC Belize
Open an account or try a Demo account.
Interactive broker company overview

Interactive Brokers (IBKR) is a US-based broker known for competitive trading fees and commissions. The company found in the United States in 1978.
However, this broker has expanded its operations to many countries. Its head office is located in Connecticut, USA with international offices in Australia, Canada, Hong Kong, India, Japan, UK, Switzerland, Estonia, Hungary, Russia, China, and Liechtenstein.
The equity capital of Interactive Brokers is in the billions. IBKR shares are already on the list on the NASDAQ exchange, available publicly.
IBKR uses a technology they call their own design 'SmartRouting' to find the best market prices available. This helps ensure that executing orders at the best possible price. It connects to about 125 markets in 31 countries. The broker states that it executes more than 859,000 trades daily.
Over the years, Interactive Brokers has won more than 100 industry awards for its brokerage services. The awards are mostly in the areas of low intermediary costs and overall performance.
Business registration number
Interactive Brokers LLC is a company on the list NYSE – FINRA – SIPC. And has regulation by the US Securities and Exchange Commission and the Commodity Futures Trading Commission (CFTC). It operates a website: www.interactivebrokers.com.
Interactive Brokers CANADA INC. is registered in the list of the Canadian Investment Industry Regulatory Organization (IIROC). Also included as a member of the Canadian Investor Protection Fund. It operates a website; www.interactivebrokers.ca.
Interactive Brokers AUSTRALIA PTY LTD is registered in the list of regulations by the Australian Securities and Investments Commission (ASIC) under license number AFSL 453554. It operates a website: www.interactivebrokers.com.au.
Interactive Brokers (U.K.) LIMITED registered in the list of the Financial Conduct Authority (FCA) under license number 208159. It operates a website: www.interactivebrokers.co.uk.
PVP Interactive Brokers (INDIA). LTD operates www.interactivebrokers.co.in. It is a member of the NSE, BSE.
Interactive Brokers HONG KONG LIMITED registered in the list of Hong Kong Securities and Futures Commission. Also as a member of both SEHK and HKFE. It operates a website: www.interactivebrokers.com.hk.
Legal compliance
Interactive Brokers strictly complies with all laws and regulations in each jurisdiction. But generally, all client funds are kept in a separate account separate from the broker's account.
All clients are properly verified using the Know Your Customer guidelines. No individual registration is complete without 'proof of identity and 'proof of address. To start verification, new clients need to upload a scanned copy of a government-issued ID card as well as a utility bill.
Interactive Broker's websites and platforms are digitally secure. Their site is protected by a firewall and Secure Sockets Layer (SSL). Its purpose is to prevent internet intruders or hackers who might want to steal clients' identities or steal users' sensitive information.
Country coverage
Interactive Brokers does not provide services to residents of some countries such as Afghanistan, Burundi, Iran, Iraq, Nigeria, Somalia, Sudan, Tanzania, Zimbabwe, Yemen, etc.
Some of the features and broker products Interactive Brokers mentioned in this Interactive Broker review may not be available to investors from certain countries due to legal restrictions.
Interactive brokers account types
Interactive brokers seem to be not only for individuals but also for high-end brokers such as hedge funds. There are various types of accounts available.
Individual, Joint, Trust, IRA, and UGMA/UTMA Accounts
This is the first type of account but consists of several types of account sharing.
An Individual account means a single account holder.
Joint means two account holders.
Trust has a description of a legally established entity in which assets are held by one party for the benefit of another party.
The IRA has a description of a legally established entity in which assets are held by one party for the benefit of another party.
UGMA/UTMA account has a description for entity and individual, which they manage an account for a minor that already reaches a specific age. Available to US residents only.
Friends and Family Accounts
This type of account description is an account for an advisor that is exempt from registration and has 15 clients or fewer.
Family Office Accounts
This account description is for an individual who is a Family Office Manager.
Small Business Accounts
This account description is for a small business company, partnership, limited liability company, or unrelated legal structure.
Advisor Accounts
This account description is for registered advisors either individually or Organizations that manage client administration (Wealth Management) and client money (Money Management).
Money Manager Accounts
This account description is for registered advisors either as individuals or organizations employed on behalf of another advisor (Wealth Manager) to manage some or all of their clients' money.
Broker & FCM Accounts
This account description is for registered brokers or FCMs. They provide marketing and advice to clients. For this service product, the company provides all other functions, including client registration, trade execution/clearing, and reporting.
Proprietary Trading Group Accounts
This account description is for corporations, partnerships, limited liability companies, or unincorporated legal structures.
Hedge and Mutual Fund Accounts
It has three account descriptions for a single fund managed by an investment manager.
An investment manager managing multiple is a number of funds.
And allocations to multiple mixed funds managed by investment managers.
The investment manager manages the activity functions of individual funds separately or outsources to third-party primary brokers.
Compliance Officers
The description is for any organization that needs to monitor all or part of the trading activities of its employees.
Administrators
The description is for organizations that provide third-party administrative services to accounts of other institutions. The scope of services includes auditing, accounting, and legal advisory.
Institutional Hedge Fund Investors
This account description is for institutions such as foundations, pensions, endowments, family offices, or funds that wish to access the Hedging Funds Market.
Do interactive brokers offer leverage?
Interactive broker is a global broker with coverage in various countries. Leverage offered may vary by jurisdiction.
If the local regulator's margin rate is higher than that of Interactive Brokers, the local regulator's required margin rate will apply.
Leverage will also depend on the trading instrument and the country the trader resides in as each regulator has a different maximum allowable leverage.
In other words, traders who register accounts under FCA regulations will be allowed to get maximum leverage of 1:30 for Forex while traders belonging to ASIC will be allowed a maximum of 1:400 for Forex.
Interactive broker platform
Interactive broker or also known as IBKR offers several platforms that support trading.
Client portal platform, this is a platform without having to install on a computer, or better known as a web trader, the user only visits the portal address and logs in using username and password.
Trader Workstation or TWS is a platform designed for PRO Interactive Brokers clients, supports Windows, MAC OS, and Linux operating systems.
IBKR mobile, it's a platform for mobile traders can trade anywhere, supports Android or iOS.
IBot, is a feature for automated trading or software with artificial intelligence to recognize orders and act naturally. This software is available for TWS Desktop, IBKR Mobile, Client Portal and, Website.
IBKR APIs, Allows clients to write their own trading software that runs on Windows and Mac/Unix. Supports languages: Java, C++, Python, C#, ActiveX, DDE. Or alternatively, REST API, FIX CTCI, and W.T Web API.
Interactive brokers brokerage fees
IBKR trading fees are very competitive and vary depending on the country and also its asset. There are costs with a tiered model and also fixed using a certain formula in the calculation.
You can learn more about these brokerage fees directly on the fee information page and refer to which country you started in.
Interactive brokers customer service
Customer support from an Interactive broker is generally available 24 hours 5 days a week. It supports multilingual operating in different countries.
More than 15 telephone lines are available for clients from different countries for support. Other channels are instant web chat, email, and iBot Q&A.
Besides it, they are also providing on popular social networks like Facebook, Twitter, Youtube, Linkedin, and Instagram.
Interactive brokers activity fee
Interactive brokers have different minimum deposit and inactivity fee structures for each account.
In the account types for Individual, Joint, Trust, and Org Accounts, there is no minimum deposit and inactivity fee, both IBKR pro and IBKR lite are all USD 0.00.
Similar to Advisor, Friends and Family, Family Office, and Hedge Fund Investment Accounts, there is no minimum deposit and inactivity fee for these account types.
Interactive brokers inactivity fee
The company charging an inactivity fee on the type of broker account with a certain calculation when the minimum requirements are not met.
Products
IBKR offers a variety of products from stock ETFs to mutual funds, traders also get access to buy bonds and other financial products.
Interactive broker has a complete offering, so it is not surprising that this broker was getting an award from the best broker of 2021.
Interactive brokers cryptocurrency
IBKR is a leading broker as a market leader. When competitors Fidelity and Charles Schwab do not give direct access to cryptocurrencies. But IBKR currently supports Bitcoin Futures trading on their platform.
Did interactive brokers restrict trading?
In general, Interactive brokers are not restricted to certain trades, but in special circumstances, IBKR may make a new policy if it requires it.
For example At the time when Gamestop's shares exceeded demand, not only did Robinhood restrict transactions, but IBKR also restricted Gamestop on their platform.
The policy was taken because of concerns about unfair market integrity. So they increasing the margin requirements on certain commodities to protect the company and its customers.
Interactive brokers for Malaysian
Interactive broker is a global company that has reach in hundreds of countries around the world. In its coverage list, IBKR is also available for Malaysia. Clients from Malaysia can deposit by wire transfer to starting.
However, a source reporting that IBKR is not on the list on the Bursa Malaysia stock exchange and does not have an office in Malaysia. So for local trading, the exchange is not available in this country. However, customers can directly go through the official website and try to register to bypass the requirement documents to get started.
Interactive brokers fees Malaysia
IBKR trading fee is on the rank of the top as a broker with low fees. This is also true in Malaysia, so customers can try to invest through a broker that offers a complete variety of financial products.
Interactive brokers trustpilot
Trustpilot is a site where users give their comments regarding reviews of a company. There are also reviews for Interactive brokers by users either invited or voluntarily sharing their reviews.
This broker gets 3.2 stars out of a total of 1,289 reviews at the time of writing. The average star rating from excellent gets 34%, Great gets 21%, Average gets 9%, Poor gets 5% and Bad gets 31%.
You can read entirely review Interactive broker in Trustpilot here.
Are Interactive brokers safe?
There may not be a perfect way to judge a broker as safe or always legit. Because it may be that the experience between clients is different from one another. Some of them are still safe while using the service, some may face obstacles, and so on.
However, judging from the regulations, the IBKR broker should be a safe broker. Because in a report this company has a market capitalization of more than hundreds of billions of dollars.
IBKR is a US-based broker, has strict regulatory standards, and has received various awards, this makes investors feel confident choosing this broker.
Conclusion
Referring to the experience of traders, this may cause doubts because the Interactive broker only gets a rating of 3.2 stars. However, from a regulatory perspective, this broker is on the list of regulations in several jurisdictions and is a good regulatory agency.
Perhaps no one will ever know if one never tries out. Individual users might want to try with minimum deposit requirements and begin.
Note: This article is for information only and does not constitute investment advice, each investor is responsible for all his own investments.
Ready to start trading? Open an account or try a Demo account.
Read another article

Central Bank Digital Currencies (CBDC)

Introduction to exchange-traded funds (ETF)