Different levels of forex traders
April 17, 2021 by Martin Sukhor
158
In forex, it can be calcified in terms of different levels of forex traders, which reflect the level of achievement in the forex business based on the level. Based on forex karma, they split into three-level forex traders, beginner, competent, expert. If it is analogized like a school there is grade 1, grade 2, and

In forex, it can be calcified in terms of different levels of forex traders, which reflect the level of achievement in the forex business based on the level. Based on forex karma, they split into three-level forex traders, beginner, competent, expert.
If it is analogized like a school there is grade 1, grade 2, and so on. Each class is given a different test, the higher the class the more difficult the test.
What are the different levels of forex traders? After reading this article it is hoped that you will be able to measure yourself to what level you are now.
Best TenkoFX broker. Good forex Brokers with positive feedback of reviews from users and are regulated by IFSC Belize
Open an account or try a Demo account.
Stage level of forex trader
In a business, not everyone who is involved in it will be successful, some fail, some are still alive, and some are successful and become the world's richest.
To be able to reach the level of stage one to the next level requires struggle and learning that is full of challenges.
Many traders will experience difficult conditions, despair, feel unsuitable for this business, and other difficulties.
Some of them finally gave up, some are trying to stay afloat, and some have passed their careers smoothly to the next stage.
Sitting duck 1rst level forex trader

At this stage, your level is still the lowest, you begin to learn about the basics of investing in financial markets.
Your knowledge is minimal about forex. This level is the first level for those of you who are new to the world of forex and finance. Besides the very minimum knowledge, there is still little experience.
Sitting ducks level still in the risk
At this level of Sitting Duck, you will face a very high risk, even because of your ignorance, scammers in the forex industry can easily trick you.
Besides the risk of a third person trying to trick you, the risk of volatility is much higher at this level of the sitting duck.
That's because traders in this class are still very beginners, don't have much experience, are still easily fooled by unscrupulous people and market volatility.
At this level, most of them view forex in terms of profit, without knowing they are in a dangerous zone.
If you are at this level, market conditions will easily beat you. And you feel you will be swayed by market dynamics.
At this stage, it may appear in your mind to stop or continue, because the loss that occurs suppresses your emotions.
Many traders quit at sitting duck level
This first-level trader was very enthusiastic because he found one type of business that could provide high profits in an easy way.
When learning how to use indicators, it seems very easy, by following some rules for how to enter and exit the market.
But when dealing with charts directly, you get confused and don't understand why after opening a position the price moves against the order.
Losses and losses caused many of them to give up and leave the forex business. Because the result was not what he thought.
Walking Goat 2nd level forex trader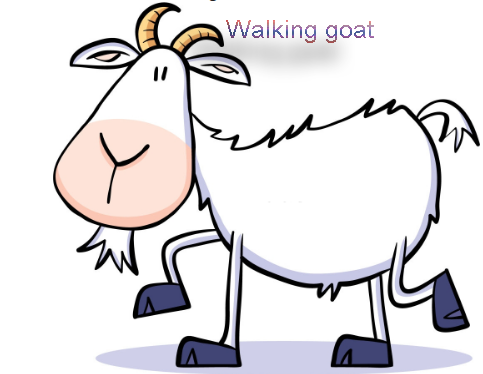 On the walking goat level, it is depicted that you are no longer sitting like at the sitting duck level, but you are already walking and can recognize the predators that are endangering you.
You already realize that you will become a victim, so like a goat, you will look for a safe place from predators' prying eyes.
At the walking goat level, you enthusiastically learn about the holy grail of the system, a lossless trading strategy, and even buy trading software. You are excited to learn all the trading systems that you will find on the internet.
Read various books on forex and financial markets. You don't want to be a victim like in the first level.
Trying to learn various indicator and system trading
At the walking goat level, you start to learn many kinds of indicators, how to use them and what are the trading rules.
You will study all the indicators available in the MetaTrader platform. Trying to use a combination of moving average, Fibonacci, Ichimoku, and so on. You are only interested in trying it but still lacking discipline because one failure made you go and try another way.
In the forum community, you are also more active in asking senior traders by learning not only one trading system.
But you can also even learn dozens of trading systems. You are very thirsty at the second level because you don't want to fall prey to the viciousness of market volatility.
Running boar 3rd level forex trader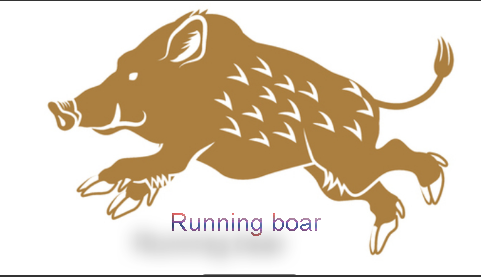 Running boar is the third level of forex traders, who take the analogy of a running boar.
The characteristic of a wild boar is that when it runs it has high speed but cannot turn. In the end, he would often bump into anything in his path, no matter what.
At the third level of forex traders, they think that they only know a little theory and have minimal experience, then feel they have found the true key to trading and entered a real account blindly.
The forex market is full of the graves of traders like this.
At the end of the third level, you will realize that you cannot control the market, you realize that the mistakes are not in the trading system. But it has more to do with trading psychology. You will start learning money management and trading psychology to support even a simple system.
Hunting fox 4th level forex trader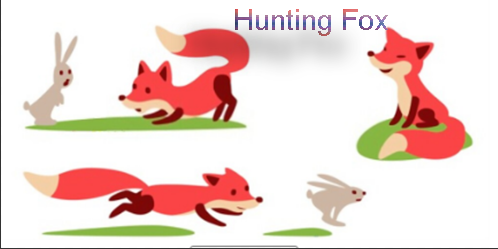 Hunting fox is the fourth level of a forex trader. At this level, you can hunt like a fox. You can already trade with patience and not rush, but that also does not mean doubt or fear.
You are brave but not reckless, know when to enter and exit the market, and when to be quiet and continue to lurk patiently.
And also not idealistic and be realistic thinking. Fast changing, adaptive to follow market movements smartly, and making the market as prey, are the main characteristics of traders at hunting fox level.
You have prepared everything possible, to anticipate risks and can position themselves as a hunter in the forex market.
Optimistic and realistic trader
The fourth level of a forex trader is the stage of enlightenment.
You realize one important thing that you cannot accurately predict what will happen to the market 30 seconds later. Begin to master a trading system and modify it to suit your trading type.
You only trade when there is a signal from the system and always use risk management in a more disciplined manner. Trade when only the probability of profit is greater than loss.
Even if you get a loss, you don't become emotional. You still think that the next trade will definitely increase the probability of profit because you know the system used is a profitable system.
While at this level of a forex trader, your Cut Loss is just as easy as Taking Profit. The cut loss you make is in accordance with the risk plan, which is 2% of the capital. You start your target by looking only for profit gradually and increase your target over time.
Flying dragon 5th level forex trader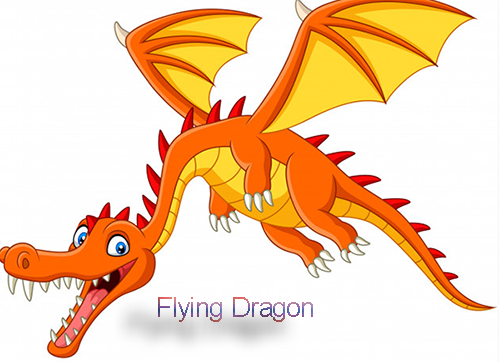 At the flying dragon level, this was the fifth level and higher than the hunting fox.
At this level, you can become a teacher for students who want to learn forex. Your name is very familiar on various forex trading and investment websites.
Have a very broad insight into forex and investment
At this fifth level, you have almost mastered all existing trading knowledge.
In trading, you can "Dancing with the Market". Whichever direction the market goes, you are already open in the right position, so you just have to watch the profit move up from time to time.
This is the peak level of a trader because you have mastered your own emotions and are now trading with an account that continues to grow every day from the cumulative profit.
This level is also often called the True Trader Level. You will be the star in the trading chat room, and people will listen to what you have to say.
Familiar with their questions because you were in their place 2 years ago. You will give them advice, but know that most of them will not listen to it because they are still a goat.
Mythical fallen angel 6th level forex trader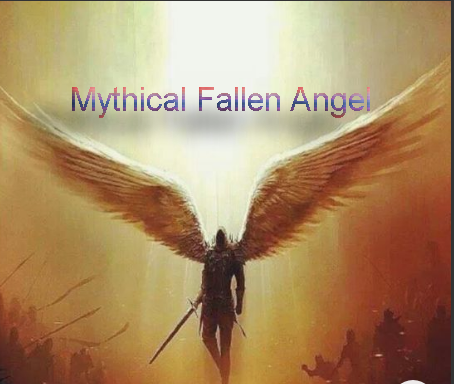 This is the highest level of a forex trader. Traders who are included in this level in Different levels of forex traders. Mostly the 100 richest people in the world.
Maybe only zero points zero a percentage of traders who reach this sixth level. Surely you have heard the names of George Soros, Warren Buffet, Richard Denis, who are successful traders in the world.
They are hedge funds and investors who have large funds so that they become one of the predators in the financial market.
Ducks, goats, wild boars, foxes, dragons, cannot beat the wealth of this trader who has entered the sixth level.
Their use very large trading volume, even the story of George Soros making bankruptcy of the Bank of England has become a separate history in the world economy. It's Different levels of forex traders.
Small tips develop stage level forex trader
The forex market is really very promising because the daily circulation of money is in the trillions of dollars.
For those of you who are still at the sitting duck level, be careful not to be easily tempted by lucrative promises.
Build a good mindset from an early trading career. Take advantage of the demo account to learn to manage risks. The longer the training experience, the more you understand the character of the pair being traded.
Create a business plan
It is very encouraging if you have future business plans. Thus there are certain targets that you want to achieve.
The more you master profitable trading, the more money will easily flow into your pocket. You can be a funds manager or a leader in copy trading which has a large number of customers.
That will add to the pile of money in your pocket, through commissions or profit-sharing with your investors.
Start by learning to manage risk
High market volatility makes it unsafe for reckless traders. You must be disciplined in managing risk on every trade.
If the profit target has not been reached, do not increase the position size. Stay disciplined by taking the lowest possible risks.
In different levels of forex traders. Many sitting duck level traders fail because they only think about profit targets without considering risk factors. 2% risk is the risk limit recommended by professional traders. Because it will give you many opportunities to try again.
Final thought
That is the different levels of forex traders. The term used to classify the level of traders only appears in the forex community. You may find the levels may have different names but have similar content.
However, the classification is more conical, there are only three levels, beginner, intermediate, and advanced trader.
Ready to start trading forex, crypto, CFD? Open an account or try a Demo account.
Read more article

What is market trend analysis?