Bitcoin legal countries list 2020 top 10
June 9, 2020 by Martin Sukhor
193
Bitcoin, this digital currency is still a hot topic where many people talk about it, now we will surf the bitcoin legal countries list 2020. But we will not just talk about it, there are other spices that will become the flavoring of this article, which of course will make you more curious. Although Bitcoin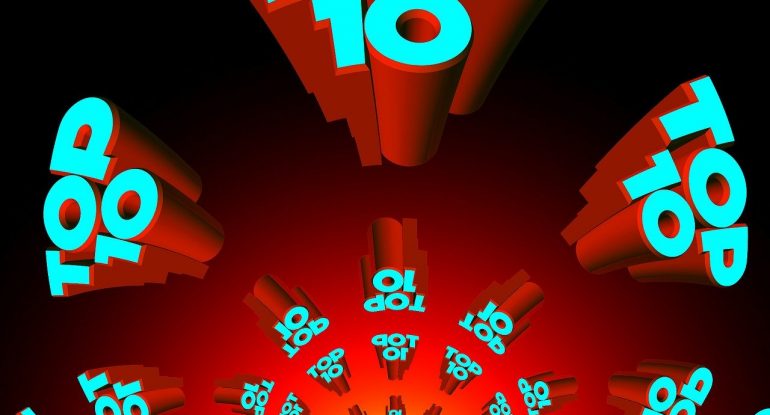 Bitcoin, this digital currency is still a hot topic where many people talk about it, now we will surf the bitcoin legal countries list 2020. But we will not just talk about it, there are other spices that will become the flavoring of this article, which of course will make you more curious.
Although Bitcoin is a controversial digital currency, where there are countries that ban Bitcoin. Some countries allow it, some are in the middle of both, meaning that it doesn't prohibit but also doesn't allow it.
This article will discuss everything about Bitcoin, so keep reading until the end of the story. This can be useful if you are in a certain country and ask about Bitcoin.
A few years ago, there were already some people who suddenly became rich when the value of Bitcoin soared before it finally burst like a bubble.
Maybe you are quite isn't familiar with the following names, but they are really rich from Bitcoin, just call Tony Gallipi ($ 20 Million), Jered Kenna – ($ 30 Million), Dave Carlson- ($ 35 Million), Charlie Shrem- ($ 45 Million) Million), Roger Ver- ($ 55 million).
They are the names of wealthy people from Bitcoin, but I'm not talking more deeply about who they are. Maybe next time
Stay safe at home and work from home, with TenkoFX 

TenkoFX company regulation by IFSC Belize

Open an account or try Demo account.
Why bitcoin is prohibited in some countries?
In an effort to grow and develop, Bitcoin must face obstacles and challenges from several countries that prohibit the use of Bitcoin as a means of payment. It's not without reason that these countries prohibit Bitcoin in their countries. They have their own reasons related to the use of Bitcoin as a method of payment.
The following are some of the reasons some countries have banned Bitcoin.
Did not get support from financial authorities.
In some countries that prohibit Bitcoin, their financial authorities do not support the use of Bitcoin as a legal payment tool. Financial authorities in a country certainly play an important role in making rules about finances. The ways of payment, and rules related to payments in society.
Especially the central bank, those who become the arm of the government. They are the ones who regulate the velocity of money, print new money, determine interest rates and other policies.
Regarding the use of Bitcoin, of course, the central bank cannot accept this as a legal payment tool. Despite the fact that many people use Bitcoin as a digital asset. Because if it is used in the public community it is clearly impossible. very few bakeries accept Bitcoin.
Bitcoin is considered vulnerable to hacking
Some countries make the reason that Bitcoin is vulnerable to hacking. Even though Bitcoin itself considers to have a high level of security by using a private key that only users know.
But the government assumes if the money in digital form is not always safe. Although you cleverly hide the Bitcoin wallet access code. Still has the possibility to be hacked. If you have lost Bitcoin, then no one can guarantee it back again.
Vulnerable for money laundering and funding terrorists
Because there is no strict supervision from certain authorities, this can cause vulnerability to be used in illegal activities. Like as for money laundering. Some countries declare vulnerability to be used in terrorist activities because it is decentralized.
Illegal activities include activities in the black market, in addition, Bitcoin is also vulnerable to be used for various other crimes. For example prostitution. Because Bitcoin users are allowed to trade using anonymous. The circulation of money is not tracked by the system because there is no supervision from the financial authority.
There are Other Digital Currencies
In addition to Bitcoin, there are many other emerging cryptocurrencies such as Ethereum, Litecoin, Namecoin, and so on, all of which are traded crypto coins. This can cause a drastic decline in the value of currencies. For this reason, we can see it from the drastic decline in Bitcoin in 2017.
So this is a currency whose value is unstable, so it is considered not to meet the requirements as a currency.
Although there are still many people who choose Bitcoin as an investment asset or as a trading instrument. Because they can still withdraw Bitcoin funds through exchange services.
It is possible that countries only take blockchain technology
Although some countries prohibit Bitcoin, there are some countries that are interested in the underlying technology, where Bitcoin runs with blockchain technology. This is for some countries to be an idea to build a digital currency with a different name that is endorsed by the government.
For example, China will build a digital bank. In Venezuela with Petro, Facebook with Libra. And in the future, it is likely that more countries will adopt blockchain technology by making their own digital currencies. This is because blockchain technology has advantages including low transfer fees and transaction speed.
Do all countries ban Bitcoin?
Not all countries prohibit Bitcoin, even in some countries it is one of the Top 10 countries that use bitcoin. Around the world, there are more than 200 countries standing on the earth. Some countries legalize Bitcoin, but they also try to prevent money laundering. So this also monitors the transactions recorded in the ledger.
While in some countries there are illegal but also not illegal because there has been no further discussion about the phenomenon of the use of Bitcoin in his country. But even though in some countries banning Bitcoin, but it turns out the cryptocurrency industry is still growing, because it runs on the shadow market.
This means that they are separate from banks and most cryptocurrency users are to become trading assets rather than using payment instruments. So that the crypto market capitalization occurs in the millions or even billions of dollars.
Countries that ban Bitcoin
In some countries it has banned Bitcoin, this may be that the country really is concerned about the reasons for the use of black markets and terrorist activities. Or maybe there is just no clear regulation on the status of Bitcoin under the law.
Among the countries banning it are Afghanistan, Pakistan, Algeria, Bolivia, Bangladesh, The Republic of Macedonia, Saudi Arabia, Qatar, Vanuatu, and Vietnamese.
In some countries, some are somewhat restricted and cannot be traded and used for payment. Banks and other financial service providers are prohibited from dealing with the exchange of crypto and corporate currencies.
These countries include China, India, Ecuador, Indonesia, Morocco, Zambia, Nepal, Egypt, and American Samoa.
However, although in some of these countries there are restrictions on the use of Bitcoin, because of the decentralized nature of Bitcoin. There are still many people in the country doing Bitcoin transactions through local sites.
It is impossible to completely forbid them. Many people in these countries still use sites like Local Bitcoin, Paxful, etc, to transact Bitcoin. So it is fairly even though in the country to ban Bitcoin, the volume of Bitcoin trading is increasing. For example in China and Saudi Arabia, Bitcoin is only a shadow market that operates outside the legality of the government.
This indicates that even though the shadow market of Bitcoin is moving without the legality of the government. With the power of many people who interest in Bitcoin, making the volume of Bitcoin transactions increase. Unless the government bans the Internet if this applies the public cannot access Bitcoin.
Countries that Bitcoin is legal
Some sources report that there are around 111 countries that legalize the use of Bitcoin. Even among them are the American superpower countries and the European Union.
They do not prohibit but make special regulation about the use of Bitcoin, for example, Europe may not make its own cryptocurrency. But must obey and comply with the regulations that have been set.
The following are just a few countries where Bitcoin is legal. Japan, The United Kingdom, Gibraltar, The Netherlands, Malta, Ukraine, Switzerland, Lithuania, Estonia, Germany, Bermuda, Slovenia, Singapore, Georgia, Belarus, Hong Kong.
Countries that abstained, did not prohibit and legalize
Besides countries that prohibit and legalize Bitcoin, there are also two of them, they do not prohibit the use of Bitcoin but also there are no regulations that can secure the status of using Bitcoin. These countries might have prepared a Bitcoin regulation framework or still just wait and see.
These countries include Albania, Andorra, Argentina, Barbados, Colombia, French Guiana, Gabon, Jamaica, Jordan, Kazakhstan, Kenya, Kosovo, Kyrgyzstan, Malaysia The Maldives, Mauritius, Nigeria, Panama, Paraguay, Peru, Tunisia, The United Arab Emirates, Tanzania, Uruguay.
10 Top Bitcoin-Friendly Countries in the world
Well, now I will return to the main topic in the title of this article about the Top 10 countries that use bitcoin, this is not only a Top Ten but also a Bitcoin-Friendly.
Countries listed as Top Ten Bitcoin use do not use a specific order. These countries have their own privileges, population differences, internet connectivity, etc. However, all countries listed in the Top ten Bitcoin use have demonstrated their desire. From the population, and or the government or both, to embrace the innovative technology of Bitcoin.
United States
In the first place I chose the United States, this is a developed country with a large influence on the global economy, although there are currently many protesters after George Floyd's death.
The US Bitcoin trading volume is the highest in the world, this is not surprising because the US is a superpower country that is used as a reference by several other countries in implementing the use of Bitcoin.
The world is very familiar with Silicon Valley, this is one of the places in the US which is home to many cryptocurrencies. There is also Elon Musk with his crazy company SpaceX.
Not surprisingly, too many other countries learn how it regulates Bitcoin, whether it's from Washington DC, or states like California, New York, and New Hampshire. So that the US will function as a testing ground for crypto regulation. And other countries will learn which approach works best.
In the US there is a report on LocalBitcoins' peer-to-peer bitcoin trading service showing steady growth in the volume of bitcoin trading since 2013. This shows a good indicator of market demand due to the large population and the number of Bitcoin users in the country.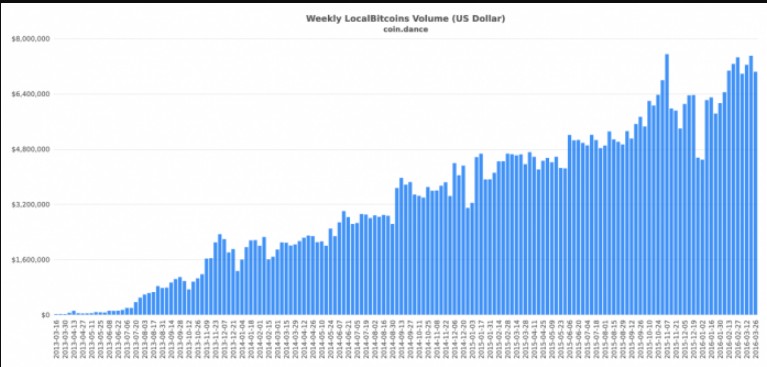 Denmark
This is also a developed country, though not as big as the US, Denmark has also utilized it in terms of living standards and technology. Even because of the desire to bring them to try to eliminate cash and make the transition to 100% digital currency.
This has led to the adoption of large-scale digital currencies not a problem in Denmark, only when it was realized. But related to the use of Bitcoin will be used as a means of exchange or change the central banking system or both, still must be analyzed more deeply.
The Denmark Central Bank itself states that Bitcoin is not a currency. The institution said it would not regulate its use in the country.
One of the Denmark Bitcoin startups and exchanges is CCEDK, which is a product innovator in the crypto-space space with the latest release of Bitcoin technology "3.0" and decentralized exchange.
Denmark is one of the happiest countries in the world, with an open mind to cryptocurrency. Bitcoin trading volume in Denmark also showed significant demand growth especially after plans to eliminate cash were announced in the spring of 2015.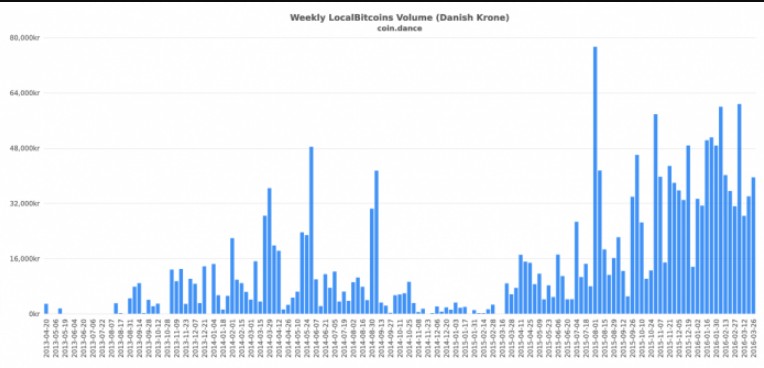 Estonia
The name of this country is not as famous as the US or Denmark. The small Baltic state of Estonia is one of the Top 10 countries that use bitcoin.  Even though it is a small country but they are able to jump with the latest technological innovations.
The government is also friendly and seems willing to implement blockchain technology innovations for health services, banking services, and even government. What makes it possible for that country to become what they call "e-Citizens."
Estonia, the birthplace of Skype, now hosts a number of Bitcoin ATMs. Also, the Paxful company was born here, which serves global peer-to-peer buying and selling for bitcoin. With high internet users, Estonia is a place where cryptocurrency users can be accepted.
Sweden
Sweden also has the same goal as Denmark in the future will eliminate cash. The Swedish Financial Supervisory Authority (Finansinspektionen) has legitimized the Bitcoin industry so that it can grow rapidly and openly declare Bitcoin as a means of payment. But businesses that interact with fiat must apply for a license in accordance with AML/CTF and KYC regulations.
Startups that born in Sweden such as Safello and KnCMiner exchange bitcoin-based in Stockholm. LocalBitcoins volume has reflected the continued growth in cryptocurrency demand in Sweden.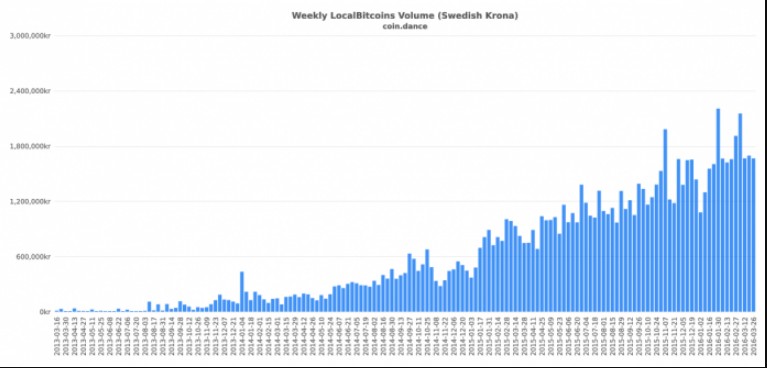 South Korea
Who would have thought that South Korea is one of the Top 10 countries that use bitcoin? Seoul, the capital of South Korea, is home to giant companies such as Samsung and LG, with the penetration of smartphone usage and the highest level of cellular payments in the world.
South Korea has embraced Bitcoin as both an investment and a means of exchanging. In this country, there are no laws governing the use of Bitcoin. The result was a number of startups sprung up including Korbit. Where this Korbit focuses on sending money and cross-border payments.
Even due to the campaign by the Coinplug exchange, the public can buy bitcoin at 7-Eleven stores across the country. In this country also often holds Bitcoin conferences that hold the business world in implementing Bitcoin as payment.
Netherlands
The Netherlands is one of the countries that is Bitcoin-friendly because they have their own "Bitcoin City". Like in Arnhem with more than 100 merchants. In this city, a Bitcoin user might be able to buy whatever he wants such as gas, accommodation, bicycles, and even dental services.
This country does not regulate under the Dutch Law on Financial Supervision. As a result, many startups, Bitcoin ATMs, and even the Bitcoin Embassy in Amsterdam have sprung up.
In the banking sector, some bans such as ABN Amro and ING, having a view if Bitcoin and blockchain as a way to improve their legacy technology and to cut costs.
BitPay is one of the Bitcoin companies from the Netherlands, this country also often holds Bitcoin conferences.
Finland
Finland is one of the countries that is also a leader in technological innovation. Who does not know Nokia, a company that has been able to sell its products almost all over the world? This company is based here.
In Finland, the Finnish Central Board of Taxes (CBT) classifies Bitcoin as a financial service, free to buy and not subject to VAT.
Bitcoin ATMs have been built significantly including 10 in the capital city of Helsinki according to coin ATMradar. FinCCX and Bittiraha is a company born in this country which is a global P2P bitcoin exchange company.
In January 2016, the country was known to have sold luxury cars Tesla Model S  worth more than € 140,000 with Bitcoin at the Helsinki Auto-outlet.
Canada
In Canada, there have been many standing a number of Bitcoin ATMs and startup companies related to Bitcoin. There are two cities in the east and west which are considered as hubs of Bitcoin, namely Toronto and Vancouver.
In this country, Bitcoin is regulated under anti-money laundering and anti-terrorism financing laws. This is after a lengthy discussion involving testimony from Bitcoin expert Andreas Antonopoulos before the Canadian Senate.
There have been many merchants who accept Bitcoin like Decentral, Vanbex Group, and thousands of traders already accept.
In Vancouver, there are more than 20 Bitcoin ATMs that are still growing. Toronto is the place that is often the biggest blockchain conference.
The volume of cryptocurrency trading in this country has grown consistently in the country since 2013.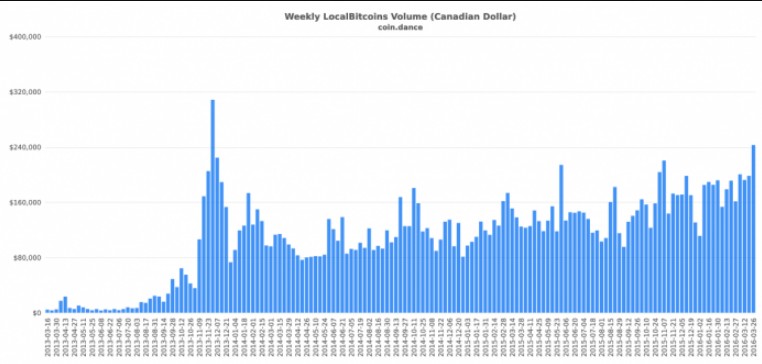 United Kingdom
Besides the US, another leading global financial center in the UK. In this country, a lot of startups Bitcoin and blockchain have emerged. Many Bitcoin communities also make this country a Bitcoin-friendly environment.
The country has prepared itself for the adoption of large-scale digital currencies in the future. Even the Bank of England has asked the public to put forward ideas on how to improve its monetary system based on blockchain technology.
Bitcoin is treated as private money here where VAT is normally treated from suppliers of goods or services sold in exchange for bitcoin or another cryptocurrency. There is also a tax on profit and loss of cryptocurrency for those who trade.
Meanwhile, the Bitcoin trading volume in the UK shows steady growth.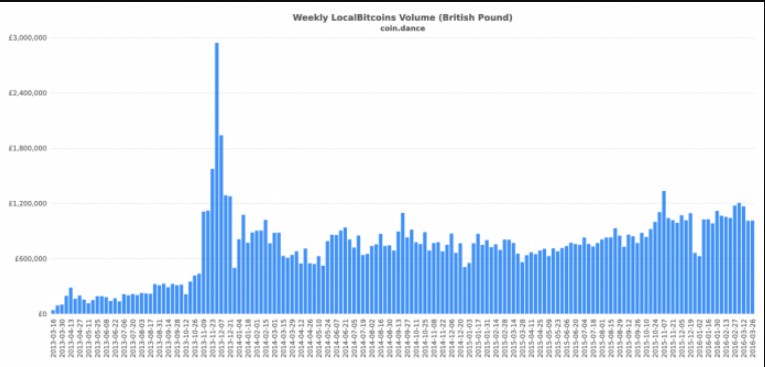 Australia
The last top 10 countries that use Bitcoin is Australia.
Australia has recently removed "double taxation" on Bitcoin, even though earlier large banks were somewhat opposed to Bitcoin. This elimination of double taxation is good news for local communities and businesses. Due to some Bitcoin startups choose to leave the country on the grounds that the tax burden is unprofitable.
Bitcoin, however, remains unregulated by the government. As the Reserve Bank of Australia governor said there would be no stopping people in this country deciding to trade in other currencies at the store.
While the Australian Securities Exchange (ASX) itself is currently testing distributed ledger technology. Australia Post will also consider using distributed ledger technology as a medium for storing digital identities.
This is one of the top countries that is home to many exchanges. The volume of Local Bitcoin trading has increased steadily in this country.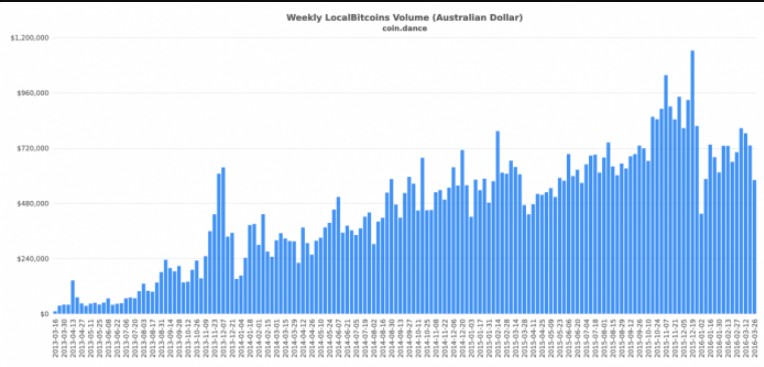 Final Thought
In some countries, there was a ban on Bitcoin in the past, but there are also some that have been softened attitude by lifting the ban. For example in India, reportedly to lifting the bans of cryptocurrency which previously in 2018 banned the use and trade of cryptocurrency.
Currently, the top 10 countries that use Bitcoin are still countries that have significantly increased the volume of Bitcoin trading. But maybe in the future, there will be other countries that adopt Blockchain technology beyond those ten countries.
This is because the growth of Bitcoin and blockchain has emerged from the lowest roots in the community, if then this becomes strong, then it is not impossible to replace Top 10 countries that use bitcoin in the world financial system that currently provides high costs.
Are you ready trading crypto?
Open an account or try Demo account.
You must read also

When was bitcoin cash created?

What is Ripple XRP cryptocurrency?

Crypto Securities Exchange (CSX)

Cryptography and network security

Bitcoin SV, Some important things from Bitcoin SV