Loud Market (LOUD) NFT Music Review
September 25, 2021 by Martin Sukhor
299
One of the trending NFTs, especially on Coinmarketcap right now, is Loud Market (LOUD). Loud Market is an NFT marketplace for Music, Sound, and Audio. The creation of the Loud Market platform mainly empowers musicians and artists to sell their work as NFT instantly, at a fair price, and with no hidden fees. Referring to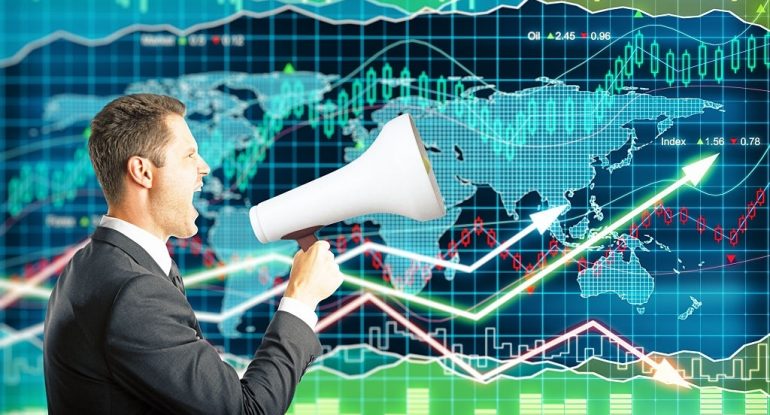 One of the trending NFTs, especially on Coinmarketcap right now, is Loud Market (LOUD). Loud Market is an NFT marketplace for Music, Sound, and Audio. The creation of the Loud Market platform mainly empowers musicians and artists to sell their work as NFT instantly, at a fair price, and with no hidden fees.
Referring to Coinmarketcap rankings, Loud Market is at #2817, on 3,555 watchlists, the LOUD token price as of writing $0.1474, up 53.71% in 24 hours. How prospect of the LOUD token for the future is quite interesting to explore because this is one of the trending tokens.
Best TenkoFX broker. Good forex Brokers with positive feedback of reviews from users and are regulated by IFSC Belize
Open an account or try a Demo account.
What is Loud Market?
Referring to Litepaper, Loud Market is a platform that combines the music industry into NFT technology. Their target is artists, empower them to sell their work directly to their fans.
Using NFT technology, Loud Market turns music into a liquid market.
Loud Market provides musicians and artists to promote their media and create another source of income in the form of instant cryptocurrency payments.
On this platform, creators can include a "Royalty Fee" which guarantees them a percentage of the profit on all future sales.
Loud Market will be continuously updated and developed by Loud Market LTD, a UK company that works behind Loud Market.
How does Loud Market work
Loud Market is designed to be a solution to the problems of musicians and artists. According to experts, the average artist only earns 14% of the total profit from the music industry.
Meanwhile, the dominating profit is the big corporation that houses the artist. The lower-middle-class artists find big obstacles to entering the market because the big players dominate.
And the artists are losing the profit because of this big player. Not only that, the fans of these artists find it difficult to interact with their favorite artists, due to the large control of the corporation.
Lout Market works as a platform that allows artists and musicians to sell their work directly, without going through a corporation that has the potential to control the income of artists and musicians.
What Loud Marker solution?
Loud Market tries to be a solution for artists and musicians to increase direct sales to fans so that all profits from the sale of their work can be instantly theirs.
Using the native $LOUD token in the Loud Market marketplace will cut unnecessary costs or will allow them to sell their work at a low cost.
This platform is open to all artists even for the lower class, they can explore their talents to reach fans instantly. Fans who want to buy the artist's work use the $LOUD token which is then used to buy the NFT of the musician's work.
How to sell the NFT of these works, the artists can use direct sales methods or through auctions.
Artists can also choose to sell their work in other cryptocurrencies for a flat fee of 6.5%. The money raised from this fee will go directly to the Loud Market marketplace and the $LOUD Token.
Loud Market founder
The main team from Loud Market which is the founder of Loud Market are as follows:
1. James Gray – CEO (Chief Executive Officer). James Gray is a Law graduate from the University of Bristol, living in London, England. He has a wealth of experience working in a legal environment in Singapore and the UK. Build a solid understanding of both the legal system and the company through study and more general experience.
2. Thomas Whitten-Morgan – CIO (Chief Information Officer). Thomas Whitten-Morgan had an interest in coding and development from an early age, having learned HTML, PHP, and CSS at the age of 11, then moving on to SQL databases and retro-making his favorite online games.
3. Wizard – Director of Marketing & Public Relations. Wizard has been doing digital marketing for 4 years now. He initially started with Instagram and grew a network with more than 700k followers on the platform. By this time, he had worked with about 200 different projects in their marketing.
LOUD token
LOUD is a Binance Smart Chain (BSC) Token created to support the NFT Marketplace Loud Market.
LOUD tokens will be accepted as payment by content creators, musicians, and artists. This token has a maximum total coin supply of 100,000,000 LOUD coins.
LOUD will be used to initially raise funds with the ICO, as well as support the Loud Market marketplace.
The distribution details of the LOUD tokens are as follows:
Paying Company Fee 7,500,000 coins LOUD.
Marketing 2,500,000 coins LOUD.
Using those $LOUD tokens will be the cheapest way to buy NFT audio and music on Loud Market. This platform has used a tax system to directly increase the value of $LOUD and reward holders.
That process uses a highly sophisticated Inbuilt algorithm that combats price drops by issuing buys and burns, thereby helping to kickstart growth post-down.
Is a LOUD a good investment?
We see the price of LOUD tokens on Coinmarketcap starting from September 22, 2021, this means that new LOUD tokens are listed on this site. When trying to see the price of the token via the Tradingview chart, it is not yet available.
So this is a new token and one of the trending tokens with On 3,555 watchlists and a daily volume of more than 5 million USD with a volatile price trend.
Several artists who have been verified on the Loud Market platform include:
Leon (Previously L3), an artist genre Alternative, Hip Hop, Rap, Drill.
Sultan Den Første artist genre Hip Hop, Trap, Turkish pop.
J P ROSE artist genre Soul, R&B, Hip Hop.
The Moon artist Electronic, Pystrance.
Wulfking artist genre Rap, DNB, Soul.
In the future, more and more artists may try their luck to join the Loud Market environment. The more artists and fans use the platform, the more valuable the LOUD tokens are.
But is that the only reason LOUD would be a good investment? The future of the platform will also depend on the Loud Market development team.
The perspective of each crypto investor has different views. Maybe for us, this is a good investment, but others may say no. It also depends on the readiness of investors to try to get involved in the Loud Market.
Where to buy LOUD?
The LOUD token is a new coin, there are not many exchanges that provide LOUD tokens. From some of the information we have obtained, you can now buy LOUD tokens via Swap LOUD/WBNB on Pancakeswap v2, buy them at Etoro, Coin Kong Trader, Crypto.com.
Loud Market prediction 2021-2030
Although LOUD is a new token, some forecasting sites have included the LOUD token in their list of future predictions.
Digitalcoinprice predicts the LOUD price to increase significantly from 2021 to 2028 with a rising chart. This site predicts LOUD token price 2021 $0.1998623566, 2022 $0.2250072860, 2023 $0.2250072860, 2024 $0.3297912033, 2025 $0.3596197603, 2026 $0.4475000870, 2027 $0.5132814700, 2028 $0.5636874726.
Priceprediction.net predicts Loud Market 2021 to reach $.0.13. 2022 maximum price $0.21, average $0.18, and minimum $0.17. 2023-2024 the maximum price is $0.30 with an average of $0.28 and a minimum price of $0.27. 2025 maximum price $0.66, average price $0.58, minimum price $0.56. 2026 maximum price $0.97, average $0.85, minimum price $0.82. 2027 maximum price $1.48, average $1.26, minimum price $1.23. 2028 maximum price $2.12, average $1.83, minimum price $1.73. 2029 maximum price $3.12, average $2.71, minimum price $2.62. 2030 maximum price $4.60, average $3.94, minimum price $3.83.
Uptobrain predicts LOUD will reach $0.5 in 2021. 2022 price will soon be $1. 2023 the price will reach $1.5 soon. 2024 the price will reach $2.
Our prediction
Our prediction in late 2021 prices at an average of $0.2. It draws from volume and price statistics on daily averages.
Adoption is expected to increase in 2022, as the Loud Market grows in popularity, increasing prices by an average of $0.4.
2023, if the development team doing well, earn the trust of the artists, it can increase adoption and we predict in 2023 the price will reach $0.7.
2024, prices may fall when the market is saturated, a price trend depending on rising demand. When demand is stable, prices tend to stagnate.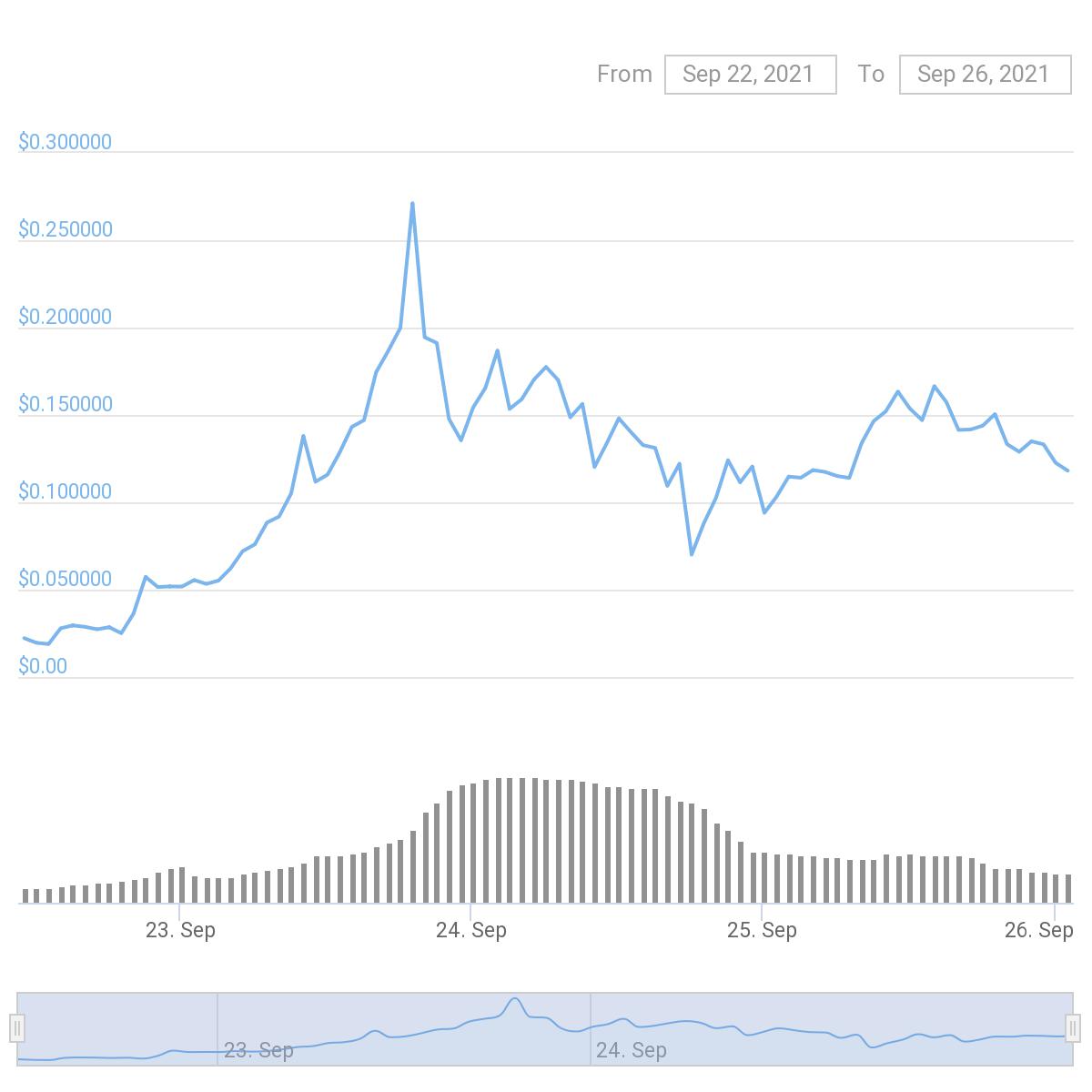 Loud chart Coingecko
Final thought
The recent growth of NFT has accelerated, giving rise to new ideas that have never been imagined before.
Loud Market, which is an NFT marketplace for music, became one of the innovations where the inventor started from a meeting from Telegram.
Eventually, they met and founded Loud Market Ltd. For the development team, this is a new opportunity, for artists, this is a challenge as well as a new opportunity to develop musical talent combined with NFT technology.
Note: crypto assets have a volatile value, this is a risky asset, the golden rule in risky investing is to spend money that affords to lose.
Ready to start trading? Open an account or try a Demo account.
You may interest