Investor and trader, what you will choose?
April 6, 2020 by Martin Sukhor
302
Investor and trader, these are two different things but have the same goal, multiplying money. Investors buy and hold an asset for a long period of time with a high return target. Traders sell and buy by taking advantage of the rise and fall of the price of a trading asset with the aim of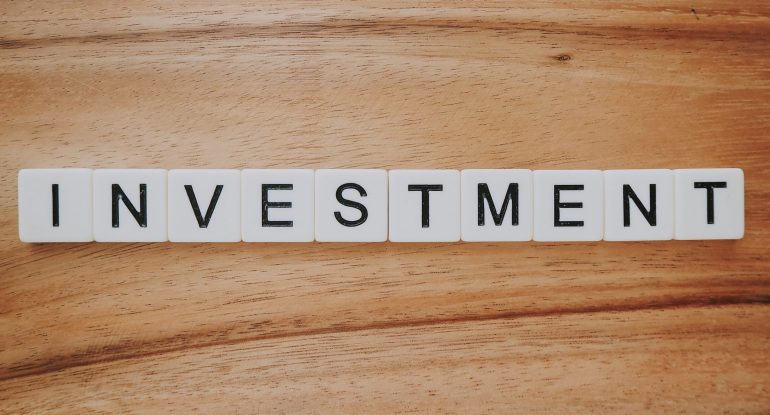 Investor and trader, these are two different things but have the same goal, multiplying money. Investors buy and hold an asset for a long period of time with a high return target. Traders sell and buy by taking advantage of the rise and fall of the price of a trading asset with the aim of getting profit in the short term.
Then is it better to become a trader or become an investor? There are many differences of opinion between these two statements.
Well in this article, I will review it and sharing information about the importance of being a trader and also being an investor. Both giving opportunities to multiply the money.
Investing in PAMM  System or start trading with TenkoFX

 TenkoFX  existing broker  with positive feedback of reviews from traders and are regulated by IFSC Belize

Open an account or try Demo account.
What is an Investor?
First, we will discuss what investors are, and everything related to them.
In general, in the world of investment, people who fall into the category of investors are those who invest their funds into long-term investment assets.
These investment assets such as property, large and small industries, investment in the commodity market, or the stock market. And usually, these investors hold assets for a long time.
Before investors will invest in a field, they certainly have a basic consideration. What is basic to consider is that an investor has a focus on the product they will buy or the type of business they will choose.
For example, a stock investor who will start investing, then he will choose a company that really has good performance. It means that an investor has a deep analysis before they decide to enter and start investing in a field.
Classification investor
In the classification of investors themselves are divided into two groups, namely
Institutional investors
Individual investors.
Institutional investors include banks, financial institutions other than banks, insurance companies. And other large companies that invest their funds in a field.
While individual investors often have a clear plan if one day the investment results lose money.
Individual investors have a tendency to cut losses and switch to other types of investment instruments. Because the assets they buy are less profitable.
But there are also those who hold investments in the hope that their value will increase and can generate profits in the future. But it often happens that an individual investor responds to changes in market prices with anxiety.
For example, when the price of gold decreases which often occurs in each period. Individual investors who have a large gold investment value will feel anxious and worried if the value of gold will fall too deep.
They worry they will get a loss from their investment. Indeed not all types of individual investors have this attitude. Some individual investors they are very serious about sophisticated and meticulous investment planning and strategies.
So they can get greater returns and profits that will cost you a lifetime.
Become a successful investor
Maybe you have heard of the name of a successful investor in the world-famous, Warren Buffet, he is a successful investor he got from his analysis of a stock.
Not surprisingly, if he analyzes a field, it will be a lot of people hear it and follow what the analysis is.
Because of the sharpness of his analysis and ability to analyze an asset and investment skill that began in his teens. He is one of the individual investors who are among the richest people in the world.
So being an individual investor is very wide open to make you become rich and have a lot of wealth. But you must be able to do an in-depth analysis to buy an asset.
What is a trader?
Traders are people or individuals that carry out transactions of buying and selling of an asset by looking for profits from rising and falling prices.
Previously you already understood that an investor is very focused on the basics of the product they will buy.
But it is different with traders where they focus on sentiment and market conditions that occur.
It's mean a trader who trades on the stock market doesn't really care about the performance of the company's shares that they will buy.
As long as the market sentiment for the company shows a positive thing, then he will buy shares for later resale in a short time. Aside from sentiment, another thing that traders consider is the existing market conditions. If the stock market is hit by a political environment that is not conducive.
For example, the recent COVID-19 outbreak caused a fall in the value of shares, so the stock price index fell.
Traders will not enter the market until market conditions back to normal.
If an investor makes a transaction in the long run, a trader deals in the short term and has far more transaction frequency than the investor.
A survey has stated that most traders only rely on their income from trading. The cool term is "trading for a living", both trading on the stock market, stock index futures, forex and commodities, even crypto trading.
Classification trader
Traders also have a classification that is divided into four groups, as follows
Position traders, hold positions for more than a month or even years.
Swing traders, hold positions for more than a day or even a week.
Intraday traders, they hold positions only for one day and no overnight positions
Scalping traders, they have several positions in a day, usually only holding positions in a matter of minutes or hours.
Become a successful trader
To be a successful trader, they usually have well-planned trading methods, strategies, and plans.
This trading plan is important because capturing profits from rising and falling prices can cause emotions if there is no clear trading plan.
These traders usually will use stop losses, profit targets, and certain risk/reward ratios with the aim of limiting the losses they can receive and also adjusting the benefits to be gained.
In addition, they also use money management techniques with the aim of maximizing profits that may not be used by investors.
A skilled trader will enter into existing types of markets such as the forex market, stock market, commodity market, or futures market.
One example of a successful trader is George Soros who is the founder of Quantum Funds and is one of the most successful world-class traders.
Difference investor and trader
Some of the most basic differences between investors and traders are as follows
Investors are more focused on the basics of an asset they will invest in.
Traders have consideration of market sentiment and conditions before they enter and trade.
Most investors plan and invest for long periods of time.
Most traders plan transactions in the short term.
Investors usually play passively, they look for future returns, low stress, long-term play, not affected by short-term conditions.
Traders usually play aggressively, in a day they might be able to trade or buy an asset more than ten times because they have a short-term profit target.
Most investors will do an analysis by paying attention to company fundamentals, or company performance by looking at various financial statements.
Most Traders analyze by looking at the market sentiment, and rely on technical analysis, although partly by looking at some fundamental news, but often just to anticipate and stay away from the market if the news is high impact.
Which is better, investor, or trader?
The question comes, which is the best between being an investor and a trader?
This becomes an important issue but it returns to one's interest in choosing, and depending on ability, in this case, is knowledge, then capital owned, and opportunity.
One advantage for investors is that they do not confuse around with daily analysis that may make a feel boring.
But for long-term investments, they will usually choose assets with low risks, such as mutual funds, bonds, or profitable blue-chip stocks in the long run.
However to obtain high returns, this requires large funds, this is a weakness, because not all individuals have large funds, although it is possible with small funds, the end result also in small returns.
But there are some investors who dare to take risks by investing funds in high-risk high gain businesses such as forex. One of the bridges between traders and investors is the PAMM system.
If you prefer to be a high-risk high return investor, this is one of the brokerage services with tight regulations so security is better than manager funds out there.
Meanwhile, the advantage of being a trader is that they can make transactions in the short term, so they can make a profit faster than investors.
An experienced trader is able to double the money with hundreds of percent profit in a month, even more, but most traders facing failure and loss of money.
This is why it is very important when someone decides to choose to become a trader, he must really prepare mentally, knowledge, experience, dedication, and courage.
Another advantage of being a trader is that you can start only with low funds, even though you have 10 $, you can start trading by choosing a broker that supports leverage.
Final thought
Which one do you choose between an Investor and  Trader?
This will be your decision in life. Whether you are a worker in a factory or a farmer in a rice field. You still have the opportunity to become an investor and trader.
Easy internet access has provided many benefits to many people around the world. And this is what causes information access to be known in just minutes. Even though the incident was in other parts of the continent.
Being an investor you can buy shares or indices in other countries. Even if you have to pass special rules according to the country's regulations.
Being a trader, you can choose a broker that has a good reputation, by reading reviews from traders.
One broker that has existed for a long time is TenkoFX.
Open an account or try Demo account.
Related article

Forex trading money management strategies

Forex participants, Who is them?

Fundamental analysis vs technical analysis

Central bank main functions, most central bank impacted market