How to buy ethereum cryptocurrency
May 2, 2020 by Martin Sukhor
176
All who have entered the crypto industry, surely know what is Ethereum blockchain which has ETH digital coin. It has ranked second under Bitcoin, this is the reason many crypto hunters ask how to buy Ethereum cryptocurrency. the safest way to buy Ethereum. The extraordinary growth of Ethereum has been able to pass through the

All who have entered the crypto industry, surely know what is Ethereum blockchain which has ETH digital coin. It has ranked second under Bitcoin, this is the reason many crypto hunters ask how to buy Ethereum cryptocurrency. the safest way to buy Ethereum.
The extraordinary growth of Ethereum has been able to pass through the Ripple that was once under Bitcoin.
With a total market capitalization to date of $ 23,822,062,278, under bitcoin $ 163,052,120,891.
Meanwhile, Ripple is in third place with a market capitalization of $ 9,688,849,229.
Ethereum blockchain that uses ether cryptocurrency built to run the Ethereum network. Same with Bitcoin, Ethereum is also decentralized, there is no specific authority that monopolizes.
A decentralized network is run on computers that use these applications all over the world, so the network is never offline.
Trade crypto and make profit with TenkoFX

TenkoFX has positive feedback of reviews from traders and are regulate by IFSC Belize

Open an account or try Demo account.
What is Ethereum currency?
Before talk at the discussion of how to buy Ethereum, we will first discuss what the Ethereum currency is? This might be too long, but the information will be complete if you discuss it one by one in detail.
A brief explanation of Ethereum's official website is an open-source application platform with global use with a decentralized system.
The Ethereum symbol is very different from Bitcoin, if some people refer to it as digital gold, Ethereum might become digital silver because its value is below Bitcoin.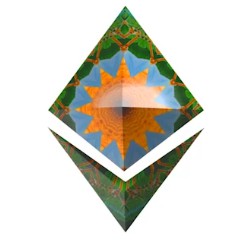 The creation of Ethereum design has the aim of creating a platform on which Smart Contracts can be run.
Smart Contracts are self-executing contracts written in lines of code where agreements in the contract can be implemented automatically.
By running Smart Contracts, making payments is done instantly without delay, without obstacles, and without a third party (intermediary) made on a decentralized network.
Blockchain Ethereum (also called 'Blockchain 2.0') uses technology similar to Bitcoin but is more advanced and more capable of doing many things than the Bitcoin blockchain, hmm seems this add value for Ethereum.
This Blockchain does it in two main ways.
Smart Contract
This is an important software in the Ethereum network. The Ethereum Blockchain is designed so that transactions can only take place if all conditions have been fulfilled.
These rules are called smart contracts.
If one of the rules of the contract is not fulfilled, then the change cannot occur. That is why this is called a 'no trust' or 'trustless' transaction.
You don't need to trust individuals in the network – if the terms of the contract cannot be fulfilled, then the contract will not succeed.
DApp (decentralized applications )
The decentralized application or DApp is an application that does not run on a central server, but rather runs on a blockchain. they use it to decentralize their servers.
DApp is the core of Ethereum's design and also the core of its beliefs. With this DApp users can build financial applications on the Ethereum network.
What's interesting is Ethereum has its own coding language called Solidity. This is to build dApp.
Because Solidity is similar to JavaScript, this encourages developers to create new and interesting dApp.
And this DApp could replace centralized applications in industries such as social media, e-commerce, email, and online banking.
The chances to get there is very large considering the Ethereum blockchain there is no certain authority that controls.
Ethereum Virtual Machine (EVM)
Who was behind the Ethereum design was Vitalik Buterin. He created Ethereum technology different from Bitcoin. Ethereum technology is Open Source technology, meaning that it can be developed by anyone in the world.
In addition, Ethereum has an EVM (Ethereum Virtual Machine) that allows developers to develop and launch various applications that are integrated on the Ethereum network as a transaction facilitator.
EVM is a new network technology that operates on a secure and transparent decentralized network.
It's mean all Nodes on the network have the same information. In contrast to server-based networks on certain topologies, which are very vulnerable to attacks on the server (Central Node) and will affect the entire client network.
How EVM work
On the Ethereum network, every time a program is used, thousands of computers on the network process it.
The resulting contract is written in a special programming language smart contract and then compiled into a 'bytecode', which can be read and run by the 'Virtual Ethereum Machine' (EVM).
All nodes in the network execute this contract using their EVM.

A copy of the transaction history is then stored at each node in the smart contract network of the network, besides that EVM keeps track of the current 'state'
If the user takes action, all nodes on the network must agree that this change has occurred.
If all the rules have been fulfilled then the miners and nodes are responsible for transferring Ether from one address to another.
The Ethereum miner has the task of validating the shift in ownership of ETH from one person to another.
While EVM carries out contracts with developer-programmed rules.
Ethereum wallet
The Wallet is an application for storing and sending ETH. A wallet can also interact with DApps applications that are built on Ethereum. As we know this is an open-source application.
Ether is always on a blockchain network, it's not physically stored anywhere. Users who want to use, they need an Ethereum wallet or Ethereum address.
The Ethereum Wallet will store the code needed to access it.
This is called a private key. If the user loses the private key, maybe because of forgetting to record or damaged you will lose your Ether. Because you cannot access the wallet.
So choosing a good wallet and store private keys is important.
Users can choose the Ethereum wallet which is divided into several types.
Users may choose the Ethereum wallet which is divided into several types, hardware wallet, web wallet, mobile wallet, a desktop wallet, and a paper wallet.
The most important thing is security, for security extra wallet hardware is safer because it is not connected to the internet.
Ethereum vs Bitcoin
Which is superior between Ethereum vs Bitcoin?
Ethereum
Launched in 2015, the Ethereum blockchain is also called "Blockchain 2.0. Ethereum uses
Smart contracts program transactions.
Using Smart contracts no longer need a third party in many systems, not just the financial system.
Ethereum provides a platform for building smart contract applications (known as dApps)
It provides a programming language, called Solidity, for building dApps.
Ether is the currency, it strengthens transactions on the Ethereum blockchain.
Bitcoin
Launched in 2009, Bitcoin is the first cryptocurrency and the first use of blockchain technology
Bitcoin.
This is a digital currency which aims to resolved problems in global finance, often referred to as "own banks"
Bitcoin does not use third parties, such as PayPal or banks.
It was designed as an alternative to fiat currencies (e.g. USD, EUR, JPY, etc.).
It can be used for manual transactions, such as buying goods/services at merchants that accept Bitcoin.
Main difference
At first glance, we would think that the two have something in common as blockchain and cryptocurrency, but there are some main differences between the two.
For example, transactions on the Ethereum network contain executable code, while data generated on Bitcoin network transactions are generally only for keeping records.
Another difference is block time, to confirm ether transactions only take seconds, whereas Bitcoin in minutes for bitcoin.
The algorithm they use is also different, Ethereum uses Ethash while Bitcoin uses SHA-256.
An important difference is the Bitcoin and Ethereum networks regarding their overall goals.
Bitcoin was designed as an alternative to the now widely used flat currency that is vulnerable to inflation.
Whereas Ethereum is designed as a platform to facilitate contracts that cannot be changed, the application is through its own currency.
BTC and ETH are both digital currencies, with different goals, ether not as a substitute for the monetary system. But rather facilitate and make money on Ethereum smart contract operations and a decentralized application platform (DApp).
You may read

Crypto Securities Exchange (CSX)

Bitcoin SV, Some important things from Bitcoin SV

Cryptography and network security

What is cryptoeconomics system?
How to Buy Ethereum?
The important thing to pay attention to before buying Ethereum is to have a wallet, you can choose an Ethereum wallet that you think is better, for example, Myetherwallet that uses this a lot.
You must save your wallet's private key to be able to access it. Don't forget or lose it because this will be the way you do things with your ether, for example sending ether.
Buy Ethereum through an exchanger
The first to buy Ethereum through an exchanger is to find a credible exchanger with positive user reviews. If you get a local exchanger then this will make it easier for you to buy ether through the exchanger, because it supports the local currency.
The things that need to be prepared when registering an exchange are you provide valid data. Because some of the exchangers ask for KYC or Know Your Customer. So you need a Country ID for the verification process.
If you have completed the verification process, then you need to deposit a sum of money to the exchanger. This depends on the exchange service. If he receives local currency, of course, it's easier for you to send a deposit to your account.
Global exchangers usually accept a number of regular currencies such as Euros, USD, etc.
Once there is a deposit available in your account, you can use it to buy Ethereum, or trade through the exchange platform.
Buy Ethereum in Malaysia through Luno
Luno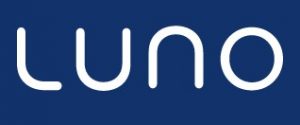 is a popular exchange, it also accepts buying and selling bitcoin and Ethereum which supports a number of currencies including the Malaysian Ringgit (MYR).
With competitive fees ranging from 0-1%, this is an exchanger which also gives a high limit, for fully verified, you can buy up to 300,000 MYR worth of Bitcoin.
Of all the exchangers serving in Malaysia, Luno seems to provide the lowest fee, you can try Luno to buy Ethereum cryptocurrency.
Buy Ethereum cryptocurrency with Coinmama.

Coinmama can be the second option, you can buy Ethereum through this cryptocurrency broker.
To be able to buy Ether, the first step is to register an account. Next, you have to verify your account before you can then place orders.
One interesting option is that Coinmama can use credit cards or debit cards to buy Ether, while it can also use bank transfers.
What about fees, if you compare with Luno, this is more expensive, where the fee to buy transaction is up to 3.90% and to sell up to 0.9%.
Coinmama also has the term momentum fee, where there is an additional momentum fee of 5.00%. This fee will be added after you choose your payment method.
How to calculate, take the final amount you want to spend then divide by 1.05, for example, you have 1000 USD to spend, then the amount you can spend is 1000 / 1.05 = 952.
Buy Ethereum cryptocurrency with Bitfinnex

Bitfinex is a global exchange, for deposits they only accept bank wire transfers, crypto, and stable coins. Bitfinex also supports using credit cards and debit cards when going to buy this Ethereum cryptocurrency.
When making a deposit you must be very careful, because of a mistake memo, tag or ID, you will be charged a 150 $ charge as a sanction for that error, for token recovery.
Here there are many crypto options that you can choose to trade if you intend to trade crypto assets through this exchanger, the steps are the same as registering an exchange in general, filling out the form, then verifying the process.
Buy Ethereum cryptocurrency with Bitstamp

Another exchanger which also includes providing global services, all over the world is Bitstamp. The process of purchasing is the same as the exchangers, in general, you have to register and carry out the verification process.
Payment methods that you can use credit cards and bank transfers.
In the registration process, Bitstamp offers two options for personal and corporate. If you are an individual trader then it is better to choose a personal account. But if you are part of an institution then the corporate account is the choice.
Buy Ethereum cryptocurrency with Coinbase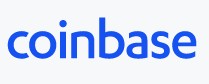 Another popular global exchanger is Coinbase, which open to more than 100 countries.
How to buy Ethereum Coinbase steps that you do is.
Create an account
Verification of identity
Buy Ethereum
For the payment method, this exchanger supports the use of credit cards and bank transfers, the Coinbase fees charged range between 1.49% -3.99% depending on the method of payment used. Using a credit card has a higher fee than a wire transfer.
Buy Ethereum cryptocurrency with Bitpanda
Bitpanda

is an exchanger found in Europe, he was born in Austria in 2014 precisely in Viena.
Although found in Europe, but this is one of the global worldwide exchangers.
Bitpanda payment methods support several payment methods by bank transfer, Skrill, Neteller, amazon.de, Bitpanda Togo, EPS, Giropay, Sofort, Visa, Zimpler, deal, and MasterCard.
Among the exchangers mentioned above, Bitpanda supports the most payment methods.
How the process of purchasing Ethereum on Bitpanda? The same as in Coinbase
Create an account
Verify and deposit funds
Start buy and sell Ethereum
Buy Ethereum with cash
For several reasons people choose to buy Ethereum cryptocurrency anonymously, one common question is How can I buy Ethereum anonymously?
Yes, you can buy Ethereum with cash through the marketplace where there are many crypto sellers and buyers on a peer to peer basis.
This does not involve KYC or Know Your customer, and anti-money laundry, all that is needs is to find an ether seller and make transactions via the internet.
Some countries may this practice is a violation of legal jurisdiction.
Then where can I buy Ethereum cash? You can enter Localcryptos, like the marketplace, there are more than 100 thousand traders in more than 100 countries.
Apart from that, you can also convert Bitcoin to Ethereum via Binance, here you don't need an ID to use an exchange.
Buy Ethereum via ATM
In the midst of a surge in crypto adoption throughout the world, the expansion of the crypto ATM network has also surged.
Big cities already have an extensive crypto ATM network, with Basel being the latest city to get crypto ATMs. This certainly makes it easy for crypto owners.
But to use this crypto ATM you need to make a certain wallet, and you have to find the crypto ATM location if it is available in your area. You can use CoinAtmradar.
Buy Ethereum without id
Some exchanges allow you to buy Ethereum anonymously, you don't have to give an ID to get an Ethereum token.
Buy Ethereum with credit card without verification
You can buy Ethereum with a credit card without having to verify it on Coinmama. You can buy ETH/BTC up to 150 USD/EUR using a MasterCard or VISA card or debit card without having to provide address data, telephone numbers, cities, states, and ZIP codes as your personal identity.
FAQ
What is Ethereum Cryptocurrency?
Ethereum is an open-source distributed computing application, which is also a distributed blockchain and operating system that features smart contract functionality.
Ethereum uses a decentralized virtual machine, called Ethereum Virtual Machine (EVM). This machine can execute scripts using the international network node public.
Is Ethereum a good investment?
If we flashback, Ethereum, this has a good record with significantly increased growth. This is one of the reasons Ethereum cryptocurrency is an excellent choice for investment.
The Ethereum price is currently $ 214.17, still potentially increasing.
What will Ethereum be worth in 2020?
Some people have high hopes on Ethereum at the end of 2020, they expect Ethereum to more than double, to $ 1488.
This very interesting hope, increasing the market capitalization of Ethereum.
Final Thought
The Ethereum blockchain platform, which is open-source, provides better opportunities than Bitcoin, developers can create supporting applications on the Ethereum network.
How to buy Ethereum is also very easy, many exchangers provide Ether buying and selling services, choose one of the exchangers and you can invest in the long term, or for short term trading.
The right choice is to buy Ether through an exchange available in your country, so you can easily use local currencies.
Are you ready to trade Crypto?
Open an account or try Demo account.