Stellar lumen crypto
April 2, 2020 by Martin Sukhor
241
Stellar lumen crypto is one of the most popular cryptocurrencies besides Bitcoin, Ethereum, Litecoin, and other cryptocurrencies. The main goal of the creation of Stellar Lumens is to become a digital payment channel throughout the world. By connecting people, banks, and various payment systems. This allows one to transfer money to anyone, anywhere, quickly and

Stellar lumen crypto is one of the most popular cryptocurrencies besides Bitcoin, Ethereum, Litecoin, and other cryptocurrencies.
The main goal of the creation of Stellar Lumens is to become a digital payment channel throughout the world. By connecting people, banks, and various payment systems.
This allows one to transfer money to anyone, anywhere, quickly and safely with very low transaction costs.
To achieve this goal in 2014, Stellar Lumens has made a series of partnerships with some of the largest companies in the technology and financial fields.
Including IBM, Stripe, and Deloitte, as well as other financial institutions in Europe and Asia.
Who is behind the founding of Stellar Lumens is the co-founder of Stellar Lumens namely Jed McCaleb, also the founder of Ripple and Mt. Gox.
Trading crypto with TenkoFX broker with minimum $10 

 Brokers with positive feedback of reviews from users and are regulated by IFSC Belize

Open an account or try Demo account.
What is stellar lumen crypto?
Some people think that Stellar Lumens is the result of hard forks from the Ripple protocol.
This is probably because Jed McCaleb was one of the founders of Ripple, who also launched Stellar Lumen.
But on the other hand, Jed McCaleb said that the two tokens have different codes and not a fork.
He said that through his Twitter account

What is the main difference between Ripple and Stellar Lumens is
Stellar Lumens has individual user targets while Ripple has target users for various financial institutions, including some of the largest banks in the world.

Simply put, Lumens targets ordinary people, like Islanders in the South Pacific who use the XLM cryptocurrency to make retail payments.
Meanwhile, Ripple, looking for targets in some of the largest banks in the world, such as Santander, Bank of America, and HSBC.
XLM coins are also different from Ripple because of the difference in the way business runs behind these coins. Stellar Foundation is a non-profit organization.
Therefore they get tax exemption, there are no shareholders, and no dividends are only salaries and expenses. XLM Coins is an independent project powered by Stellar Lumens, Stellar is now developed by the Stellar Development Foundation. It is an organization to support crypto maintenance and funding.
Stellar offers token publishing, decentralized exchange, and desktop clients. Besides that, it also provides Horizon API, a solution that offers the use of Stellar technology to build new applications.
What makes Stellar valuable to the industry?
Stellar is a distributed hybrid blockchain platform.
The company is focused on the purpose of integrating distributed ledger technology (DLT) into the existing financial infrastructure.
It has a function as a bridge between a centralized traditional fiat currency world and a decentralized cryptocurrency.
The ultimate goal is to build an open financial system that gives users access to low-cost financial services.

Stellar also provides many benefits to large organizations of banks, financial institutions, and other large organizations.
They can use their network to manage micropayments. It also reduces transaction costs and remittances and increases reach through mobile branches.
Stellar Lumen (XLM) is the original cryptocurrency under the Stellar network. XLM coins are known to be very flexible because they can be suitable for various types of transactions.
It can be used for micropayments, processing money transfers, currency exchanges, and making payments almost instantly. One advantage of XLM is that it can handle 1,000 transactions per second each for less than one cent.
There is another advantage, this coin is traded anywhere in the world in less than five seconds, it is suitable for cross-border transactions.
How can Stellar Lumens be used?
Stellar Lumens can be used for trading and sending money, the fees charged are also very low compared to, for example, Western Union companies.
This means that when you send or receive money from friends or your boss outside the country, you will not pay a 20% fee, but enough to pay around 0.00001, which is currently less than $ 0.01 USD.
Stellar has an exchange so you can trade coins like Bitcoin, Ethereum, and also Stellar Lumen in others.
If you want to exchange the XLM coin cryptocurrency to EUR (Euro), then give money to friends or relatives you can through a transfer site such as https://www.tempo.eu.com/en.
Many ICOs utilize the Stellar platform because the Stellar Lumens platform can be customized and can have many features.
One of them is the Lightning Network. Customization for ICO can reach for several purposes including escrow, bonding, inflation, dividend issuance, as well as collateralized debt.
How does the transaction work?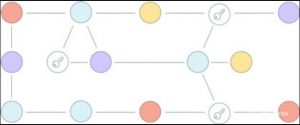 It has been mentioned before that Stellar lumen crypto can process up to 1,000 transactions per second on every one cent.
This fee is to prevent the network from attack.
All users can make cross-border payments anywhere in the world using Lumens.
Stellar does not use Proof of Work as Bitcoin but uses the Stellar Consensus Protocol (SCP)
This makes it possible to make payments quickly and securely with anyone in the world.
With the Stellar SCP code, it uses Stellar Lumens without any mining needed to operate.
Indeed, some people argue that without mining, Stellar Lumens is less decentralized and less secure than Bitcoin.
However, Stellar has nodes throughout the network so this is why some people consider it to be semi-centralized or semi-centralized.
Stellar potential in the financial system
Stellar lumen crypto is very useful in the South Pacific responsible for 60% of cross-border retail trade payments.
Altogether with IBM, Stellar has brought banking infrastructure to reach the most remote islands in the world without access to financial services.
This remote island of the world was chosen because it is outside the main trade corridors but includes a mix of developing and developed economies, from Australia to Vanuatu.
IBM uses Lumens to drive this initiative. Besides that when the blockchain world was just getting ready to offer more fiat-to-crypto trading, Stellar Lumens was the first and foremost.
For example, Stellar will use Ugandan Schilling to buy an XLM of equal value.
FairX, is a mysterious crypto exchange currently operating under the radar, will be supported by the Stellar network. This company will bring pairs trading to the Stellar network.
Is Stellar Lumen crypto Safe?
Throughout history, Stellar Lumens has almost clean security. Since its first launch, there has never been hacking that took place on the Exchange and the Stellar network.
It has indeed happened where Lumens was taken from an online wallet website, but that is beyond XLM's control. The theft is the result of a flaw in his wallet, not in Stellar technology.
The crypto wallet in question is BlackWallet.co, a chronology that occurs after a hacker injects code into a user's account by taking more than 20 XLM.
However, this is not Stellar's fault, but a wallet security weakness from BlackWallet.co.
How Stellar prevents Denial of Service (DDoS) attacks is by taking less than one cent of each transaction. By taking a small fee, an attacker will be too expensive to be able to flood the system.
Until now Stellar is still safe enough to uses as part of the global use of the IBM blockchain. And everyone knows that IBM is a big company, certainly not willing to cooperate with fraudsters.
Can Stellar be Abused?
Cryptosystems use many rules that are enforcing so that it will be increasingly difficult to misuse Stellar.
However, the possibility of misusing Stellar is the same as a token or other currency, violations can occur in the system.
Whether it's money laundering or hiding assets, this can happen to Stellar Lumens. Even so, Stellar lumen has not been much negative direct criticism at Stellar lumen.
Is stellar lumen crypto a good investment?
The Stellar lumen in the XLM symbol is currently ranked 13th in Coinmarketcap, by value $ 0.040853 USD, and still always change daily.
For the long term investment, it still becomes a big question of whether the value will rise or go down.
If you look from the history of past prices to date, the highest value from the data obtained from the Tradingview platform, that the highest price at $ 0.1699, its value on 13th May 2019.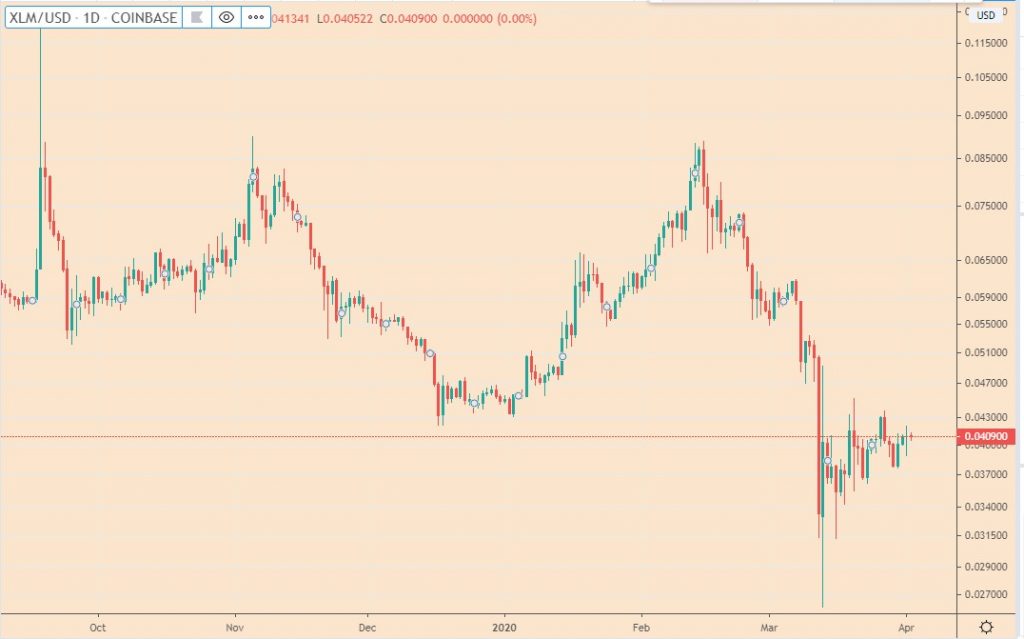 When comparing with the current value, there has been a significant decrease in the value of XLMUSD, whose current price is $ 0.040853 USD.
However, this Stellar lumen crypto is widely traded on the crypto exchange. So this is also the reason why XLM values ​​rise and down.
Many traders try to take advantage of the opportunity from volatility in the XLM value to capture profits in the short term.
If you are familiar with CFD trading, you can choose Stellar to make a profit from the volatility that occurs, for this you can try the TenkoFX crypto account platform.
FAQ
1. What are stellar lumens used for?
Lumen if the platform symbol is XLM, is the original asset in the Stellar network.
The user can use Lumens to send or receive money to other people even if he is abroad, this is a currency bridge between tokens on the Stellar network.
2. Can stellar lumens reach $100?
Just a prediction, experts estimate the price of Stellar Lumens that it can generate $ 45 by the end of 2019, and the value of Stellar Lumens can reach up to $ 100 by 2020.
And generate up to $ 500 by 2025, regardless of whether or not the prediction is true because the forecast could be wrong.
3. Are Stellar and Stellar Lumen the same?
There are two differences where Stellar only refers to the network as a whole, to the protocol, and to the system and community.
While Lumens (XLM) is a currency that empowers networks, where users can send and receive money and can exchange other currencies.
Final thought
Stellar lumen crypto is just one of the many cryptocurrencies on the crypto exchange.
Although Lumen has advantages compared to Bitcoin, the current value is far under Bitcoin's value.
It is still very difficult to shift the position of Bitcoin from the first rank in the crypto exchange.
But if the user has a goal to send and receive money, Stellar Lumen is still quite attractive because it offers a low fee despite cross-border transfers.
Thank you for reading, if you like to help us, share an article to your social media.
Open an account or try Demo account.
Related article

Introduction to blockchain technology

What is cryptoeconomics system?

What is digital economy in malaysia?