Personal Finance Malaysia
February 4, 2021 by Martin Sukhor
84
Personal finance Malaysia is an interesting topic to review, where Malaysia is with a fairly advanced economic growth in the Southeast Asia region. In this country, there are many personal financing or personal loans that offer financial products to Malaysians. Personal finance itself is the study of how to manage finances in order to achieve

Personal finance Malaysia is an interesting topic to review, where Malaysia is with a fairly advanced economic growth in the Southeast Asia region.
In this country, there are many personal financing or personal loans that offer financial products to Malaysians.
Personal finance itself is the study of how to manage finances in order to achieve prosperity and balance between income and expenses.
Best TenkoFX broker. Good forex Brokers with positive feedback of reviews from users and are regulated by IFSC Belize
Open an account or try a Demo account.
Personal financing in Malaysia
Choosing a personal financing company may be confusing for some people because each finance company offers competitive interest rates and other attractive offers.
For residents who may have financial needs for school, starting a business, or medical expenses. One alternative that can be taken is to contact a finance company to apply for a loan.
Most finance companies are part of banks, which is an effort to growing their money is to provide loans to users with terms and conditions that must be fulfilled by the borrower.
In Malaysia, there are many personal financing companies that offer loans for financing. These finance companies offer different interest rates, as well as the loan tenure.
CIMB personal finance
At glance about CIMB Group is a company engaged in financial services and is the second-largest bank in Malaysia according to Wikipedia.
CIMB Group has expanded its business to around 12 countries and employs 1000 people in Malaysia.
One of its services is to become a company that offers personal finance both conventional and Islamic.
Conventional personal financing
Conventional personal financing is financing that generally disregards Islamic rules, which is usury because the borrower gets a profit from the fixed interest charged on the loan.
CIMB's conventional personal financing services are CIMB Secured Overdraft Facility.
CIMB Secured Overdraft Facility
This conventional offer which is eligible to apply for a loan is for a Malaysian citizen with a PR status for citizens aged between 21-70 years with minimum collateral of RM10,000-00.
Islamic personal financing
Islamic personal financing is financing issued by financial companies in compliance with Islamic principles. Where in the loan there is no element of usury, which means that there is no fixed or floating interest term.
All Islamic personal financing rules comply with Islamic law. At CIMB there are two financial products in the name of Islamic personal financing.
XPRESS CASH FINANCING-i
This CIMB financial service is for Malaysian citizens aged 21 to 60 years with a minimum gross monthly income of RM800 with minimum financing offered is RM3,000 and a maximum is RM50,000.
TERM FINANCING-i SECURED BY ASB CERTIFICATE
Citing to CIMB, this financing is using on the concept of Commodity Murabahah, Tawarruq which is guaranteed by an ASB Certificate.
This service is only for Bumiputera Malaysia with an age range between 18 years and over, with proof of income only. Shared apps are limited to parents/spouses/siblings/adult children only.
AEON personal financing
AEON personal financing is one of the services of the Credit Service (M) Berhad company, which was founded on December 6, 1996.
Anyone can apply for financing for Malaysian citizens with a minimum age of 18 to 65 old.
AEON offers loans of up to RM100,000. with a tenure of up to 7 years.
The requirements to be able to apply for personal financing are those who are Malaysian citizens with an age range between 18 years to 65 years. Have a minimum gross income of RM1,500 as of February 1, 2019, with a minimum loan of RM1,000 and a maximum of RM100,000.
Islamic personal financing in Malaysia
Islamic Personal Financing Malaysia is currently available with several choices of financial companies that apply Islamic principles in running their business.
In addition to information about Islamic personal financing, which adheres to the rule of law in Islam, which prohibits taking profit from usury. So the bank will buy the commodity on behalf of the borrower and will sell it back at a profit to the borrower.
Unlike the conventional financing system where the borrower will pay back every month with the obligation to pay interest rates and must pay down the principal loan funds.
List Banks that offer Islamic personal financing Malaysia
Most of the big banks in Malaysia have subsidiaries that provide services in accordance with Islamic principles or what is called Islamic banking.
The following is a list of banks in Malaysia that apply Islamic personal financing:
CIMB Islamic Bank.
Islamic Bank.
BSN.
RHB.
Sharia Commercial Bank.
Standard Chartered Saadiq.
AmBank Islamic.
Maybank Islamic.
Hong Leong Islamic Bank.
Islamic Bank.
People's Bank, Alliance.
HSBC Amanah.
Al Rajhi Bank.
The requirements for obtaining a loan from Islamic personal financing are more or less the same as the conventional system.
The borrower must be a Malaysian citizen or Permanent Resident 18 years to 60 years old with a monthly gross income of RM3,000 or more. Include an attached proof of identity, income, and address that will be submitted in the personal loan application.
Personal financial consultant in Malaysia
A brief Financial Consultant (or financial advisor) is a professional who provides financial services to clients. According to the Financial Industry Regulatory Authority (FINRA), Financial Consultants have terms such as Finance Advisor and Finance Planner.
Finance Advisor and Finance Planner are general terms or titles used by investment professionals.
FINRA describes a major group of investment professionals who can use long-term Finance Advisors to become: Brokers, Investment Advisers, Accountants, Lawyers, Insurance Agents, and Financial Planners.
In addition, the key to a successful Finance Advisor is how someone can find important investors in order to give their company an advantage.
List of a personal financial consultant in Malaysia
The growth of financial companies in Malaysia has opened new opportunities for personal financial advisors. In Malaysia, some of the companies that serve as financial consultants are listed below:
Personal finance software Malaysia
Good personal finance software can help you manage your money. This will make it easier for you to track your expenses and income. There is personal finance software out there, both free and paid.
Below the following are some of the popular personal finance software in Malaysia, one of which you might want to try. Because it is useful for controlling your expenses.
This personal finance software is very popular and has received a lot of positive feedback from its users. YNAB software can sync to your bank account to provide you with real-time financial information.
Again, you can automatically create charts to track your financial progress.
In the first 34 days, you can try using the free trial just to try. But after that, you can choose the price package offered. $ 11.99 per month, and $ 84 per year, you can cancel the anytime package.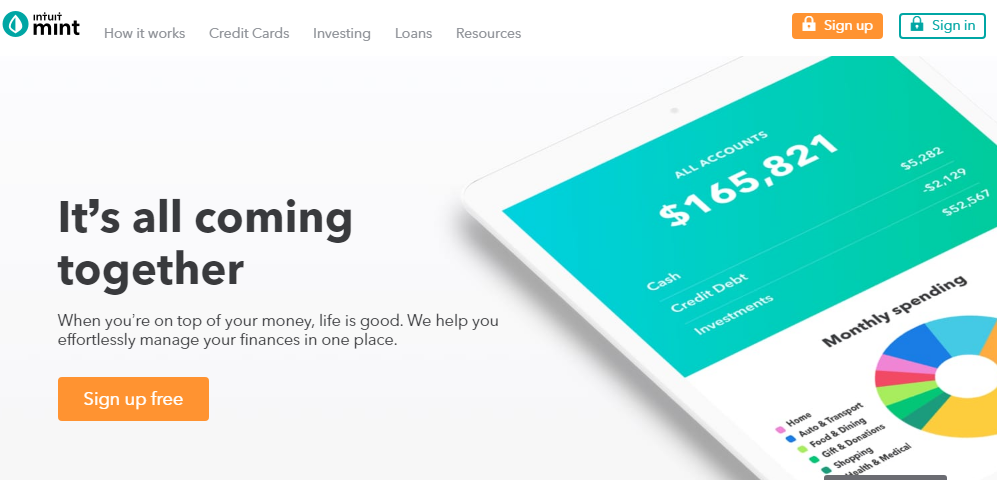 Mint is personal finance software developed by Intuitive company.
One thing that is interesting about this software is that it is free. Mint makes budgeting easy and even offers budget and money management advice.
There is a mobile app, and you can even find out your credit score for free. The downside to mint is that being free, you'll see lots of ads.
Mint available on google play store and Application store.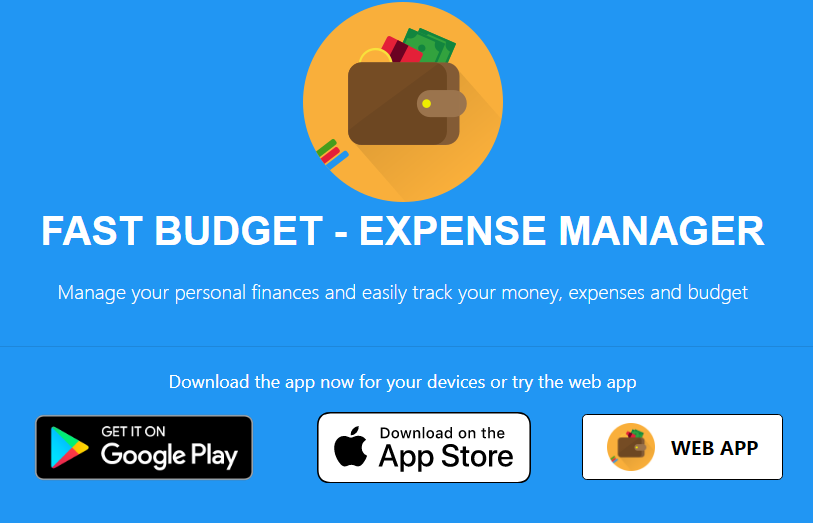 Fast Budget is a personal finance software with complete features, available for android, iPhone, and Web app. However, some features are not available for free users.
With the ease of using this application, you can check your daily expenses. You can manage your expenses to keep your finances healthy.
Graphical and calendar features can maximize your financial monitoring by better synchronizing up to five devices.
From user reviews, Fast Budget gets a rating score of 4.6 on google play. Maybe the drawback is to be able to access all the features you have to pay for.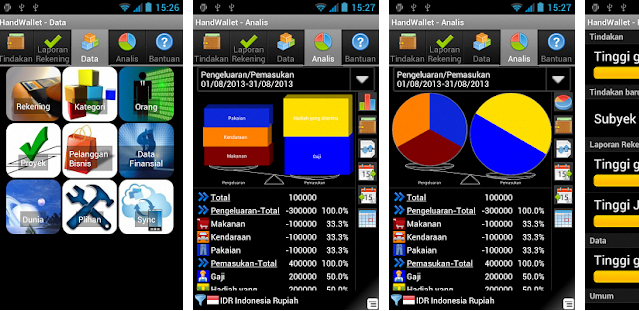 This app can be found on the google play store, which is free software for home users. Unfortunately, the developer site Handwallet.com cannot be accessed and a 403 error appears.
From user reviews who have tried this personal finance software, they have given positive feedback with a score of 4.6 on the google play store.
Even though there are some reviews that have difficulty using this application, more of them provide positive comments and help manage their household expenses.
As of press time, more than a million people have downloaded this application.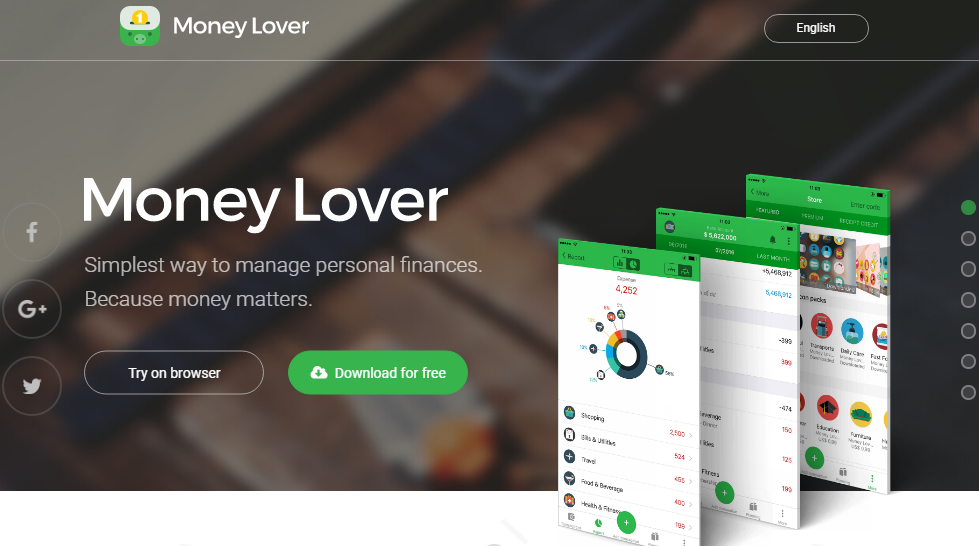 This application helps you control your personal financial expenses. With access anywhere, you will easily track your purchases and expenses.
This software got a score of 4.5 on google play with more than 5 million people downloading and installing it.
One of the interesting reasons for using this application is that it has a backup feature via DropBox so that whenever you change your phone you can back up and restore your data.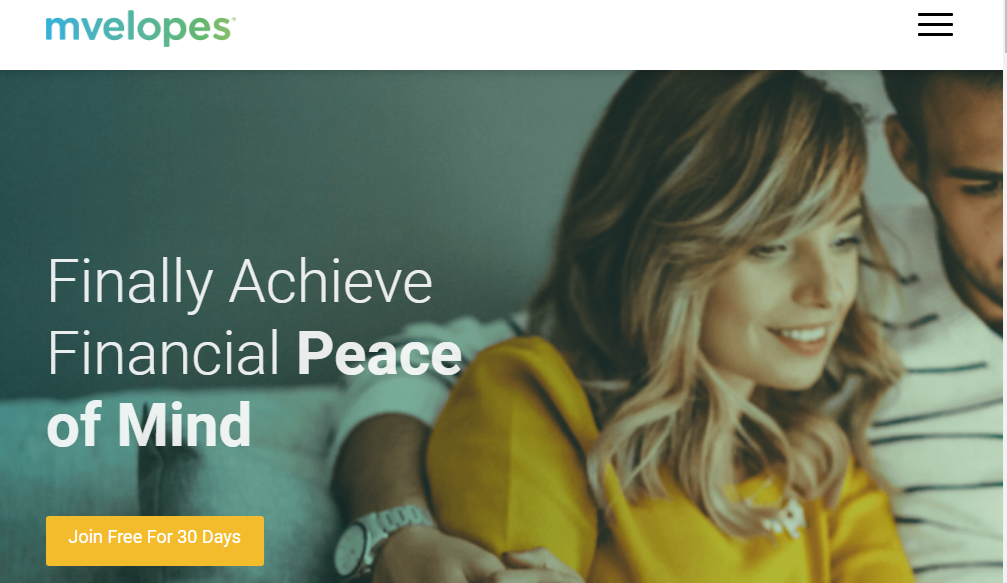 The software uses a popular concept to create an "envelope" for each expense budget category.
To use this application the trial version is available for a 30 day trial for the Premier package at a cost of $ 9.97 per month. The basic plan costs $ 5.97 per month and the Plus package costs $ 19.07 per month. These fees may change at any time.
Personal finance course Malaysia
Sometimes, someone who is becoming an adult doesn't understand how important it is to manage personal finances. Maybe he even has a credit card but doesn't understand how to use it.
One alternative that can be tried is to take part in a personal finance course. Some online courses such as Udemy, Coursera, Edx, Alison, and others can be alternatives to online courses.
In this context talking about personal finance courses in Malaysia. There are several branches of the course that you can try.
Certified Accounting Technicians (CAT)
The Certified Accounting Technician (CAT) is a vocational course developed by ACCA that can become a place of study to support the work of professional accountants.
CAT is on the campus of Sunway University Malaysia which is located in Shah Alam.
Complete address citing from. Sunway University already 32 years of experience in the course.
Market Intelligence and Market Research in Asia
You can also use Market Intelligence and Market Research in Asia to get courses that are conducted online. This course is located in Kuala Lumpur, and users can become financial professionals with a large collection of books.
Institute of Chartered Accountants in England and Wales
You can try other classes at home by using the internet and online education. This course branch is located in Kuala Lumpur Malaysia with a duration of 3-5 years of education.
Association of Chartered Certified Accountants (ACCA)
The next campus choice is the Association of Chartered Certified Accountants (ACCA). It is also located at Sunway university Shah Alam. The duration of education is three years.
How to get a personal loan in Malaysia
To get a personal financial loan, one must contact the company that serves the loan. The procedure for each financing may be different, but in essence, it is the same.
When applying for a loan, it usually requires data for the borrower to verify Know your customer. For example in Maybank, The application form need the document as a requirement:
Copy of NRIC (both sides)
Latest 1-month salary slip OR
The Latest EA form OR.
Latest BE Form with an official tax receipt
The Latest 3 months' savings account activity / current account statements (optional).
Bottom line
Personal finance Malaysia. Managing personal finances, in maintaining the overall financial condition is a smart way to be prosperous.
Having a large income without proper personal financial management will experience unhealthy finances.
No matter how big the income is, if the expenditure is greater, it is like to be bigger of the stake than the pole.
You can try using personal finance software and take courses that can help you manage your personal finances.
Ready to start trading? Open an account or try a Demo account.
Read more article

Scam list in Crypto, Beware before investing