Tether cryptocurrency news
May 19, 2020 by Martin Sukhor
253
The topic of crypto news is still an attractive issue in the growth of the crypto market, including tether cryptocurrency news. Tether is a crypto token that was founded by Jan Ludovicus van der Velde. He as well as CEO of Bitfinex and Tether Limited. Tether coin operation under the Bitcoin blockchain via the Omni

The topic of crypto news is still an attractive issue in the growth of the crypto market, including tether cryptocurrency news.
Tether is a crypto token that was founded by Jan Ludovicus van der Velde. He as well as CEO of Bitfinex and Tether Limited. Tether coin operation under the Bitcoin blockchain via the Omni Layer Protocol.
In crypto exchange trading, each USDT or USD Tether token can be exchanged into US dollars via the Tether Platform. Like another cryptocurrency, USDT exchange still uses US dollars, only the price range has been set at 1 dollar.
Based on Tether Wiki, tether cryptocurrency wiki is a controversial token. Because this token issued by Tether Limited claims that every Tether token has 1 USD backup support. But the fact that occurred on March 14, 2019. They changed the claim and support for entering the loan into affiliated companies.
The New York Attorney General has accused Bitfinex Exchange of using Tether funds to cover $ 850 million in funds lost since mid-2018.
Stay safe at home and work from home, with TenkoFX 

TenkoFX company regulation by IFSC Belize

Open an account or try Demo account.
Tether cryptocurrency explained
What is USD Tether (USDT), and how can the price of USDT be equivalent to US dollars? This crypto symbol is often misunderstood, when in fact it is a crypto token. This coin is very controversial because many people assume its value is the same as the dollar.
USD Tether (USDT) is a cryptocurrency token claimed by its creator to be equivalent to 1 US dollar per token, so it included stable coin. But in fact, Tether Limited has not issued an audit promising reserves of US dollars. This controversy certainly raises many questions on crypto hunters, especially when they save assets in this token.
The main purpose of creating a tether is to facilitate transactions between cryptocurrency exchanges with the US dollar exchange rate. This idea arose to take advantage of high-speed arbitration opportunities without the use of slow bank transfers.
But Tether suffering heavy losses, around 31 million USDT tokens were stolen in November 2017. At that time Tether had suspended the trade which then launched new software for implementing an emergency hard fork. It has the goal that all tokens cannot be adjusted, and easily identify stolen tokens.
Tether issued memo
Tether published a memorandum from a public accounting firm in September 2017. This memo explains that Tethers tokens are supported with fiat money in US dollars.
But this memo faces a rebuttal from an independent lawyer, Lewis Cohen, that the memo does not prove that Tether is guaranteed by dollars. Some documents also do not prove whether the US dollar balance really exists. Even on the contrary to burden Tether.
So, anyone who saves exchange assets using USDT tokens must understand this condition. That the USDT is not a legal currency, and its existence is also the same as another cryptocurrency like Bitcoin, Ethereum, Litecoin, and so on.
Tether token ownership has no contractual rights, legal claims, or guarantees for loss. USDT Standing on several chains such as Omni, ERC20, and TRC20.
Tether Omni
Omni Tether is a USDT cryptocurrency issued on the Bitcoin blockchain through the Omni Layer Protocol. Omni Tether cryptocurrency can be transferred or stored or traded just like any other cryptocurrency. USDT stable coins are pegged at 1 $.
Tether Omni began in January 2012. In explaining J.R. Wallet said it would build a new currency on top of the Bitcoin Protocol by creating Mastercoin. This Mastercoin protocol is the basis of Tether cryptocurrency technology. On October 6, 2014, they issued their first token
In the beginning, Tether supported three cryptocurrencies: USTether for the United States Dollar, EuroTether for the Euro, and YenTether for the Japanese Yen.  The developer team claims that each currency is 100% back up with real currency.
The name Omni foundation was originally called The Maincoin Foundation, which changed its name. Bitfinex activates Tether trading on its platform in 2015. But the relationship two between Bitfinex and Tether is still unclear. Some say the two are two different things but some claim that they have the same owner.
The history of tether From 2017 to 2018 is extraordinary, the number of Tether tokens grew from $ 10 million to around $ 2.8 billion during the summer of 2018, it rose to 80% of the volume of Bitcoin.
Tether ERC20
After successfully using the Bitcoin-based chain on USDTether through the Omni Layer Protocol. The Tether development team is trying to develop Ethereum-based Tether that is compatible with the ERC20 standard.
The Tether team is working with Ethfinex on the development of Ethereum-based Tether. Tether ERC20 allows the exchange of USDT with USD on Ethereum networks, and also interoperability with Ethereum-based protocols and DApps.
It also allows users to transact with fiat currencies across the Ethereum Network, and we know that the Ethereum network uses ERC20 tokens.
Tether TRC20
Not only did the development exploration in the Ethereum network, but Tether also collaborated to develop Tether in the TRON network. So it can be said that the Tether TRC20 is a stable coin issued by Tether in the TRON network. Same with Tether Omni and Tether ERC20, this is also pegged to the USD.
Tether TRC20 who works in the TRON network can complete issuance, containment, and transfer through smart contracts on this network. All processes are free and transparent, there are no transfer fees and instant shipping.
TRC20 based USDT enables interoperability with TRON based protocols and DApps. And at the same time, users can make transactions and exchange fiat pegged currencies throughout the TRON Network.
How USDT work
The purpose of Tether USD is for cross-country transfers because USDT tokens are pegged to 1 USD, users can make transfers worth 1 USD using USDT. Depending on which network is used, whether it uses the Omni protocol, or ERC20, or TRC20.
USDT is Stablecoin because the value is stable, it is useful to "maintain the value of funds" users, facilitate the transfer of funds across countries with transfer costs cheaper than using Wire transfer bank services or Western Union.
USDT is a digital token that uses blockchain technology to represent USD fiat money owned and held by the Tether Limited company. So, the value of USDT units in wide use currently "trusted" is the same as the original US dollar. This is what is referred to as collateral assets.
The reason for the token is made is to facilitate cross-border money transfers, because they no longer use the usual bank transfer system. By using USDT, transfer costs are cheaper, especially to send very large amounts of funds between different countries, using USDT will be far more profitable in terms of transfer fees.
How to buy Tether USD
How to buy USDT is to find exchangers who provide USDT tokens on their platform. Many exchange platforms provide USDT tokens, such as Binance, Kraken, Bitfinex, Changelly, Kucoin, and so on. You can check the availability of supporting exchangers in the country where you live.
And the most important thing is finding a trusted exchanger.
Buy USDT in Malaysia
Before buying USDT users should understand that USDT is not an official currency and this is a cryptocurrency whose value is the same as the official USD currency. Even though USDT was pegged at 1 USD. Because of this, it was once a controversy because Tether Limited was suspected of not having a backup legal USD currency on its platform.
In Malaysia to buy USDT through several exchange platforms like the following below.
Binance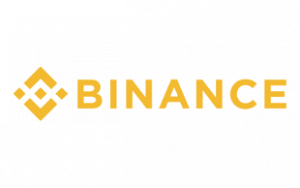 Binance is a very popular exchanger, it supports many countries including Malaysia, so users can use the local currency MYR Malaysia to buy USDT. There are around 45 fixed currencies that have been supported on the Binance platform, you must register in advance to be able to buy USDT using MYR.
In the Binance platform, there are around 182 cryptocurrencies available, this gives you many choices if you want to hunt for other crypto tokens.
Kraken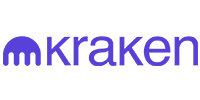 The second is the Kraken exchanger, you can also use this platform to buy USDT, the steps are the same as Binance, you must register first. You are asked to fill in the form name, address, and telephone number.
How to deposit on this platform with electronic funds transfers, bank transfers, wire transfers (SEPA) that support fiat currencies USD, EUR, GBP, JPY, CAD, CHF.
Kraken platform not as complete as Binance because the Kraken platform only supports 33 cryptocurrencies.
BC Bitcoin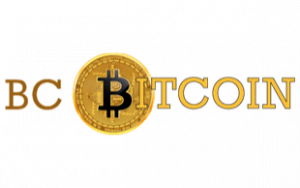 BC Bitcoin is a UK-Based cryptocurrency broker, which supports the sale and purchase of more than 100 cryptocurrencies.  Support 12 language including Malaysian, with deposit methods, are Bank transfers, credit cards, debit cards, bank transfers (SEPA), and wire transfers.
The supported fiat currencies are GBP, EUR, USD. To buy USDT, you must also register and verify according to KYC rules.
Bitfinex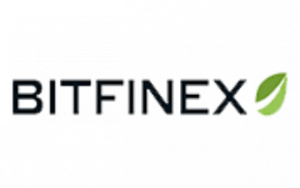 Another exchange that supports USDT is Bitfinex, you can buy USDT with fiat currencies USD, EUR, GBP, JPY, but unfortunately, this exchanger only supports the way of deposit with cryptocurrency, no credit card, no debit card.
Then the only way is you first buy Bitcoin cryptocurrency to be able to deposit on this platform. One advantage of Bitfinex is that it supports more than 150 cryptocurrencies, if you are going to trade crypto you must understand the risk factors that can occur.
Tether cryptocurrency news
Tether USD (USDT) is currently in the right condition at level 4 in ranking order based on data from the coin market cap.  With a market capitalization of $ 8,816,025,513, this is below XRP of $ 9,049,968,239.
But one interesting thing is the change in volume in 24 hours, USDT is much greater compare to another cryptocurrency. Tether's daily volume is $ 50,017,236,017. This is much bigger though compared to Bitcoin which has become the first crypto. Where the change in volume in 24 hours is only $ 43,366,135,493.
But glancing at the news from the Cointelegraph, USDT has successfully surpassed XRP in market capitalization and is the third-largest cryptocurrency in moments of Bitcoin halving 2020.
Tether achieved a market capitalization of $ 8.79 Billion, this figure is greater than XRP. That market capitalization is around $ 8.6 billion. This surge in market capitalization as a result of a constant increase in USDT supply. That is mostly circulating on the Ethereum blockchain.
USDT Tether becomes the main stable coin and downgrades other stable coins in the case of market capitalization, trading volume, users, and other metrics.
Tether pegged with Cina Yuan
One news tether cryptocurrency news as the development of stable coins is that Tether has been pegged to the Chinese yuan, CNHT, euro, and gold.  Other stable competitors such as USDC, PAX, and TUSD are far behind, USDC has a market capitalization of only $ 707.64 million.
USDT is also pairing with BTC and the most popular which consists of a large majority of 74% of the total Bitcoin trades to fiat or stable coin.  However, despite impressive USDT growth.
other Stablecoin such as USDC and PAX are also increasingly popular and have consistently captured a small market share in the Stablecoin market. Both represent about 4% of the total BTC-to-stable volume.
The BTC / USDT pair still represents 90% of all BTC traded to Stablecoin today from all other Stablecoin growths.
Tether gold (XAUt)
Tether Gold is a digital asset by TG Commodities Limited. This crypto stable coin asset is worth one full XAUt token representing one troy ounce of gold in the London Good Delivery bar. XAUt tokens can be transferred to on-chain addresses using any wallet address for Tether.
The specific gold bar value will be linking to the address where the Tether Gold is held.
Tether gold where to buy? You can buy XAUt through exchanges that have added XAUt to the exchange list. One of the tether gold exchanges is Bitfinex, which is available in XAUT/USD, XAUT/BTC, XAUT/UST, and XAUT/USDT pairs.
Final Thought
What the USDT has to offer is very interesting, especially to users who will make long-distance transfers across countries. The cost is only around 5 $ despite making large amounts abroad.
And this can be one reason amid pandemic conditions where many people are afraid to leave the house without a mask. By choosing USDT for the transfer, making the daily volume of the tether jump sharply. Even exceeding the volume of Bitcoin in 24 hours at the time of this writing.
However this is privately owned, Tether Limited still doubts the USD backup they claimed earlier. So the risk if a surge in Tether volume can be a problem because if it turns out that the USD backup is not enough it could be you have a problem with the money you are transferring.
Are you ready to start trading?
Open an account or try the Demo account.
Read another article

What is Ripple XRP cryptocurrency?

How to buy ethereum cryptocurrency

Introduction to blockchain technology

Bitcoin wallet service provider, how to secure?